Whether in home offices, dining rooms or kitchens, black's on trend. Find out more about the EVOline Black Edition.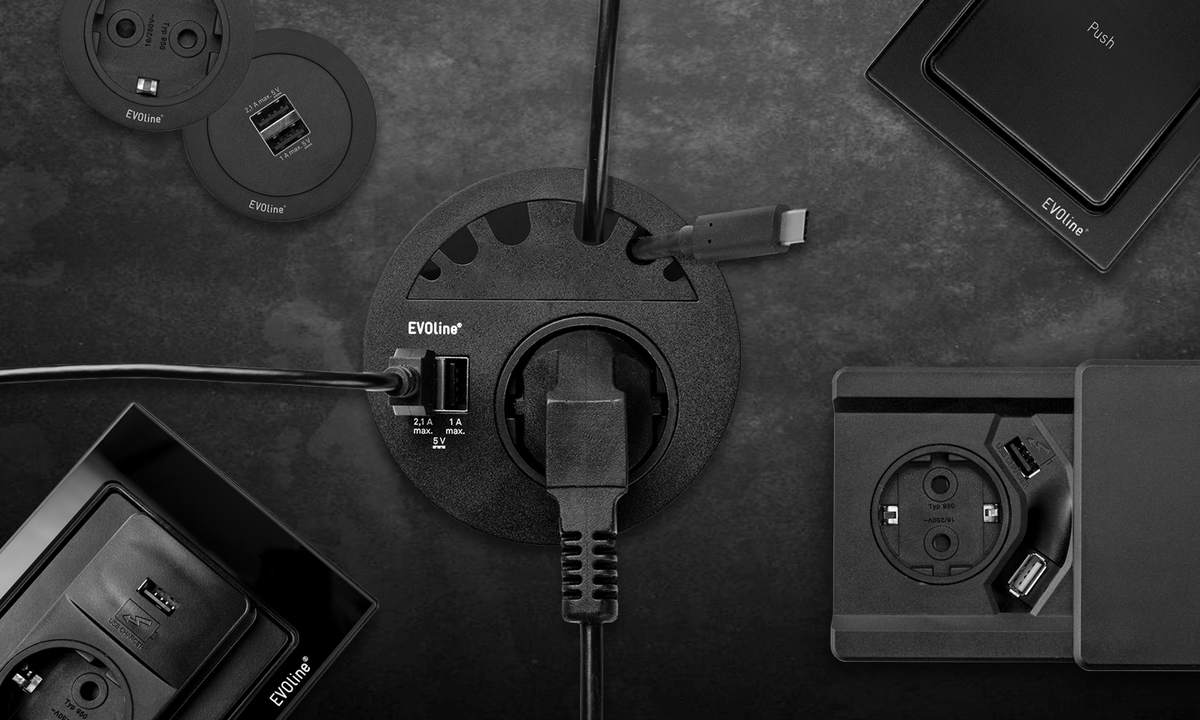 ---
If you google on-trend colours for 2021, black will appear alongside pink and dark green as especially popular choices. Black can look bold, modern, powerful and profound without being overpowering. Black always works anywhere – and that's a fact. It's timeless, simple and stylish, as an accent colour on white, or concealed subtly on black. So, that's one of many good reasons to present our Black Edition.
This winter in particular, we all have plenty of time to cook up a storm in the kitchen. Good organisation is (almost) half the battle. And that goes for the infrastructure too – if you want to connect your hand-held blender or smartphone for instance. This is where EVOline's V-Dock comes in. It can be fitted horizontally or vertically at any angle and its flexible sockets and data modules ensure cooking's a smooth operation. The same goes for the EVOline BackFlip, fitted near to hand on the worktop. By just tapping the lid, the module flips up and reveals two sockets and a USB charger. When open, BackFlip's connection points are slightly higher than the worktop so that fluids can't get into the electrical contacts.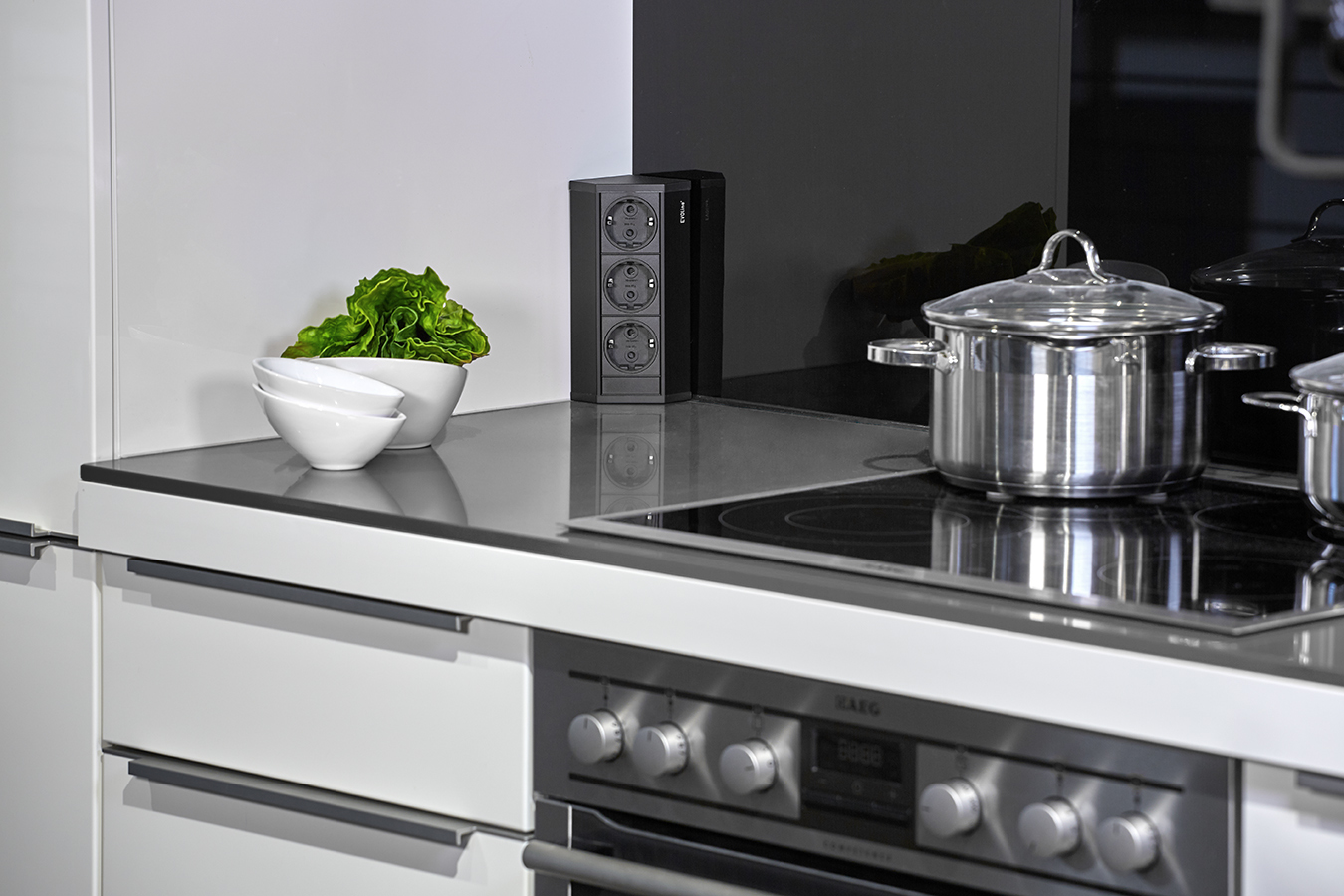 Both variants are now available as Black Editions and with high quality materials for even more design options. For instance, BackFlip comes in stainless steel, a matt coating or in polished glass.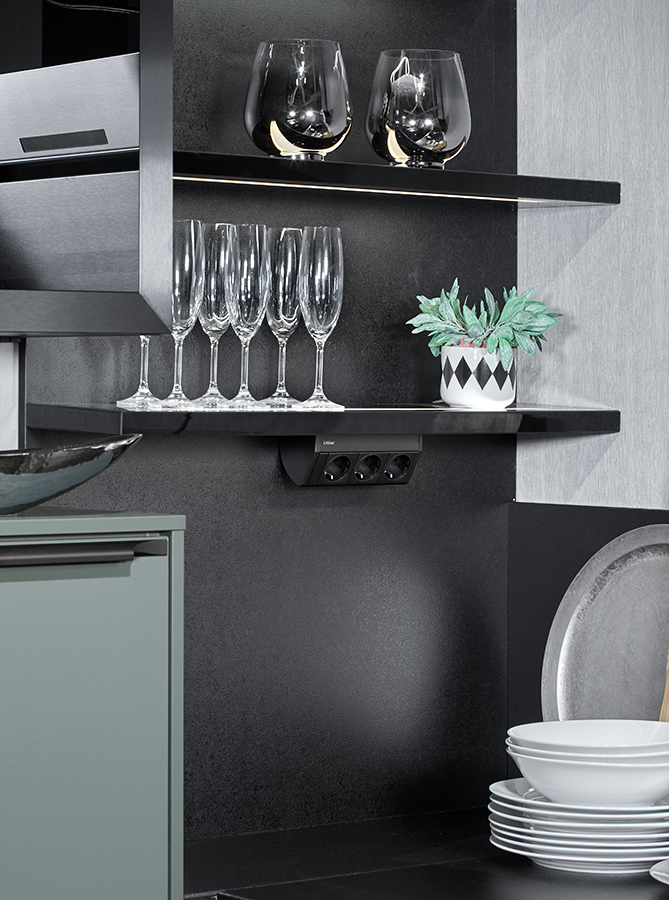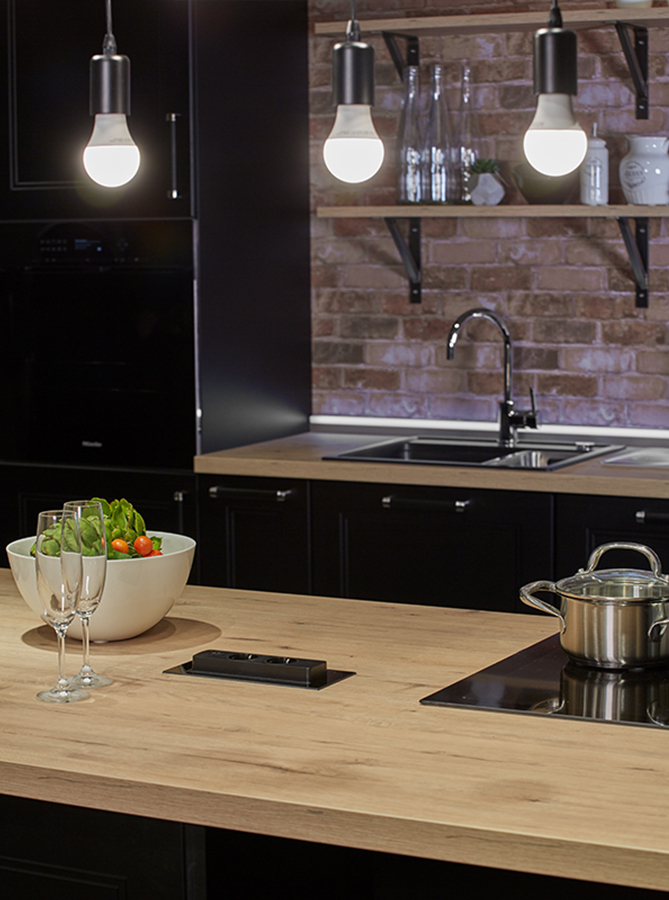 Since the covid pandemic, lots of us have noticed that home offices need to be well organised too. Because since 2020, the majority of people based in offices are working from home on a more regular basis. This situation is challenging for almost everyone working remotely. A study by the Fraunhofer Institute for Applied Information Technology FIT showed that the right equipment can really boost productivity and make life easier. "In general, technical and organisational factors are seen has having a greater impact on working from home than human factors," explains the vice president of the institute Prof. Wolfgang Prinz. Therefore, it's all the more important that equipment used in home offices works well. The modular EVOline Dock Square organises all the important electricity and data connections in the workspace so that these are close by, mobile or permanently fitted on the desk. The Circle80 is the best solution for fitting almost flush with the surface of any table or desk and acts as a cable outlet, power supply source and double USB charger in one.