Circle80 at home – practical EVOline tips
In a new category, EVOline's now offering practical tips for its products. Today, the focus is on creating efficient set-ups in home offices.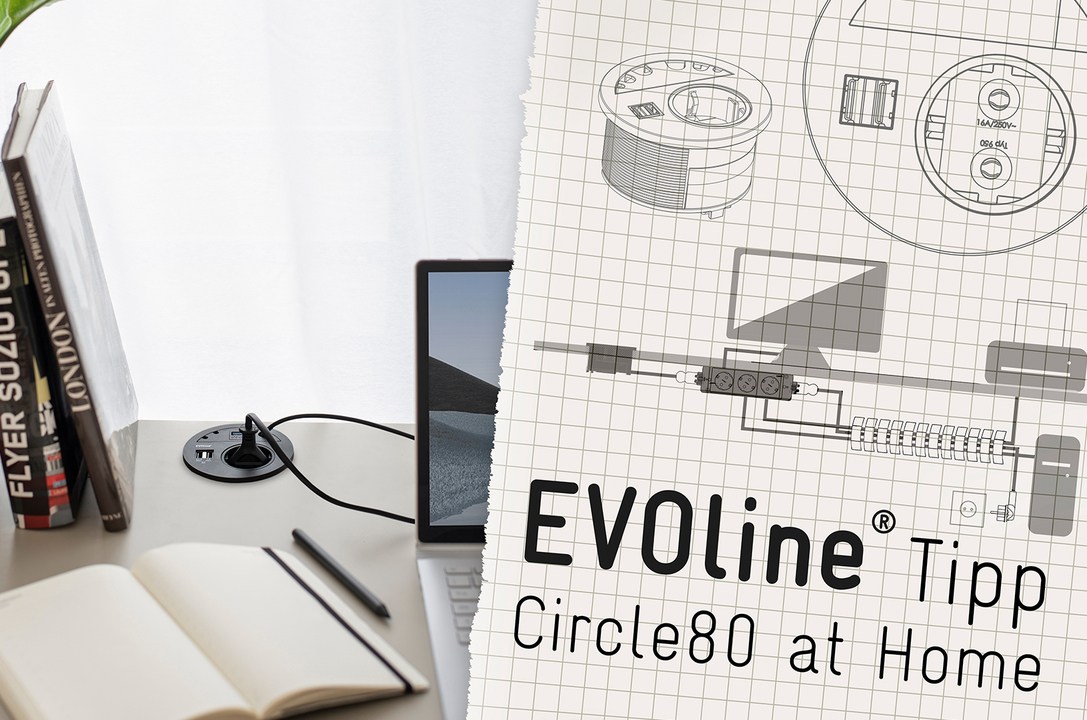 ---
In our blog's new EVOline's practical tips category, we'll be offering clever tips for fitting, connecting and wiring up EVOline products. We're starting off with an issue that concerns everyone and that's working from home.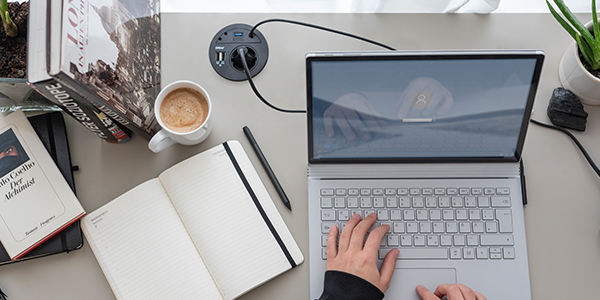 During the covid pandemic, this has become the default option for many of us. Even if we're hoping to enjoy our colleagues' company in person again soon, today is all about practical advice on how to configure the ideal office set-up easily.
First of all, we need to ask what the essentials are. A desk, laptop and mobile phone for sure, but perhaps a tablet and printer too? One thing all electronic devices have in common is that they need electricity. Now we'll show you what a perfect desk in your home requires.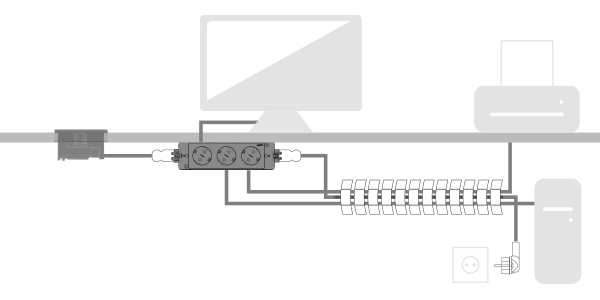 The EVOline Circle80 is fitted to the table or desk surface and a socket, double USB charger and cable connection are located on an 80 mm space within easy reach. To facilitate fitting the Circle80, lots of desks already come with an 80 mm grommet hole. Just place the Circle80 in the hole and tighten the screw from above with a TX8 screwdriver and you're good to go.