EVOline One has been awarded
Our single socket ONE has been awarded the title " ICONIC AWARDS: Innovative Interior 2019 - Selection".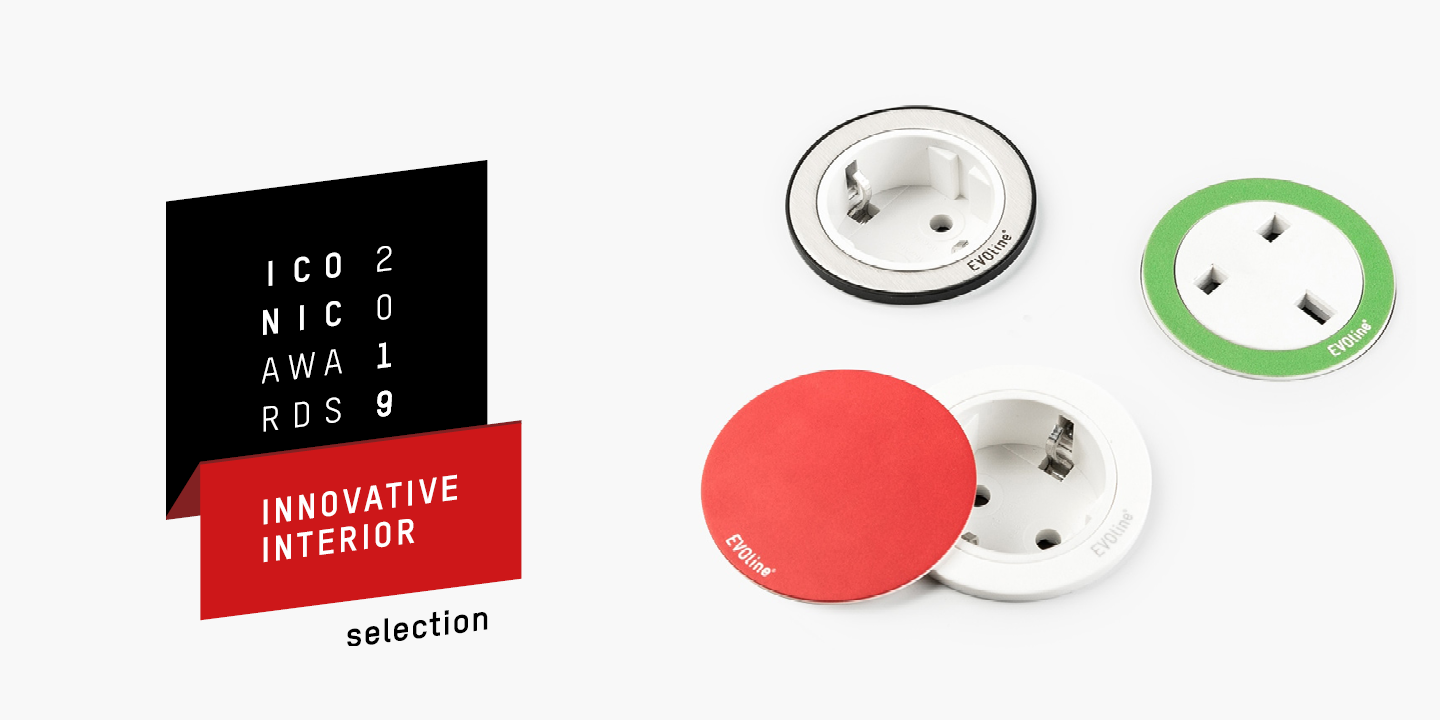 The EVOline One for installation in furniture is not only a discreet eye-catcher, but also convinced the jury of the Iconic Award 2019 with its wide range of applications. Thanks to a flexible mounting system, the round individual socket can be installed not only in tabletops but also in upholstered furniture. This is ensured by the patent-pending clamping pieces, which also guarantee a secure hold with any material thickness over 9 mm.
The aim of the ICONIC AWARDS is to discover and award the best from all areas of interior design: Innovative Interior. The competition is aimed at all companies in the furnishing industry and their partners in interior design and interior architecture. The ICONIC AWARDS: Innovative Interior pursue a holistic design claim: Furniture, luminaires and fittings are no longer just seen as solitaires, but as design elements within a holistic presentation.