The spreading of the Corona-virus does not affect our production and delivery capacity.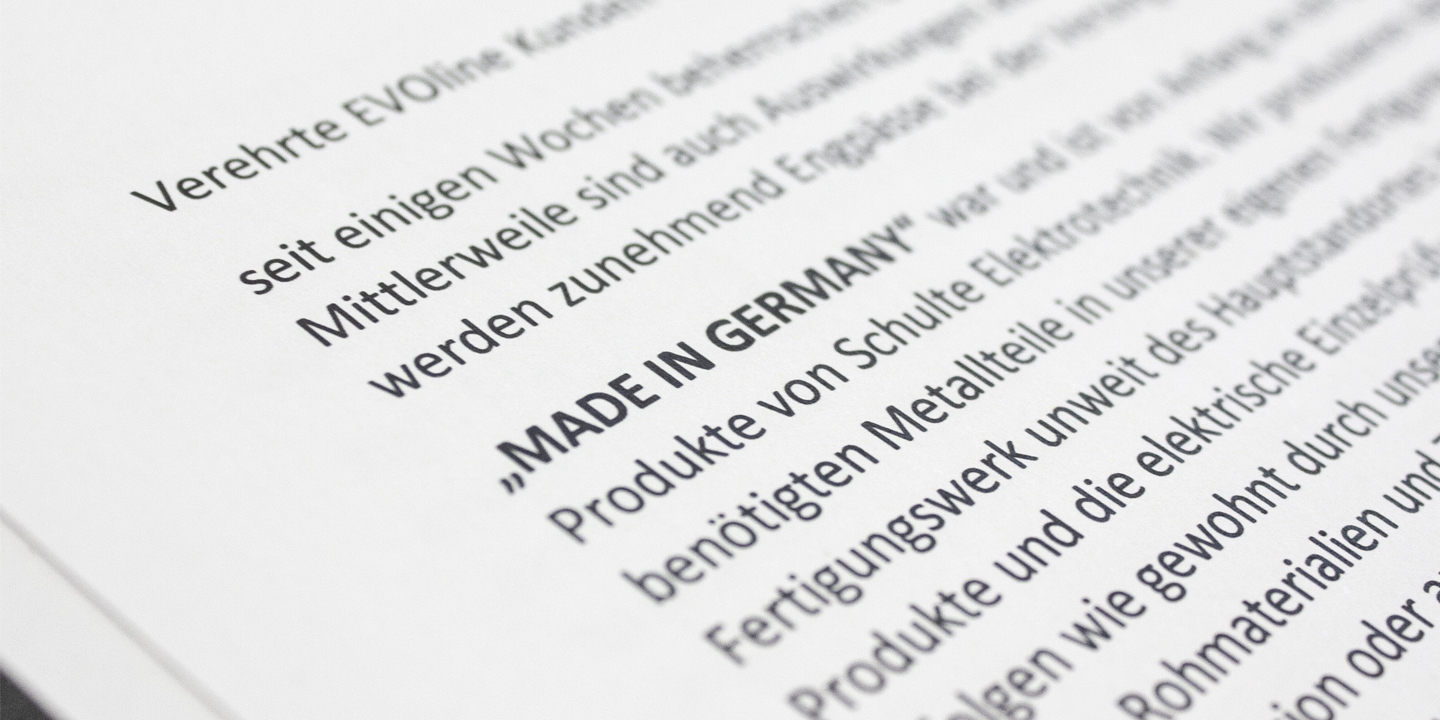 Dear EVOline customers and business partners,
for a few weeks now, information about the spread of the corona virus has dominated the news. In the meantime, effects on the Chinese economy can no longer be avoided. As a result, bottlenecks in the delivery of supplier parts in Germany and Europe are increasingly feared.
Right from the start, "MADE IN GERMANY" was and is a special unique selling point for all EVOline products from Schulte Elektrotechnik. We produce all plastic parts and the majority of the required metal parts in our own production. Last month, we have just moved into our new production plant near our headquarters in Lüdenscheid. As usual, all EVOline products are assembled, individually tested and directly shipped to our customers by our employees in the main plant.
We source our raw materials and third party parts almost exclusively from long-term suppliers from the region or other parts of Germany as well as from other EU countries. We receive electronic components, such as USB chargers, mainly through reliable suppliers and partners from Asian countries outside of China. Due to the current supply situation and the good supplier structure, we do not expect any serious restrictions in our production and delivery capacity within the next weeks and months caused by the current developments in China.
In order to meet our and our customers' demands for quality, design, flexibility and reliability, we will continue to adhere to our "MADE IN GERMANY" principle. We are therefore looking forward to reliably supporting you in the future with our modular products and, if necessary, with customized solutions.
PS: We have expanded our product portfolio. We will be presenting the new APSA product range for the first time at Light + Building from March 8 to 13, 2020 in Frankfurt. Visit us at our booth E54 in hall 9.0 or find out more at www.apsa.de.