Schulte Elektrotechnik embraces energy-efficient, eco-friendly production, "Made in Germany" – and always has done.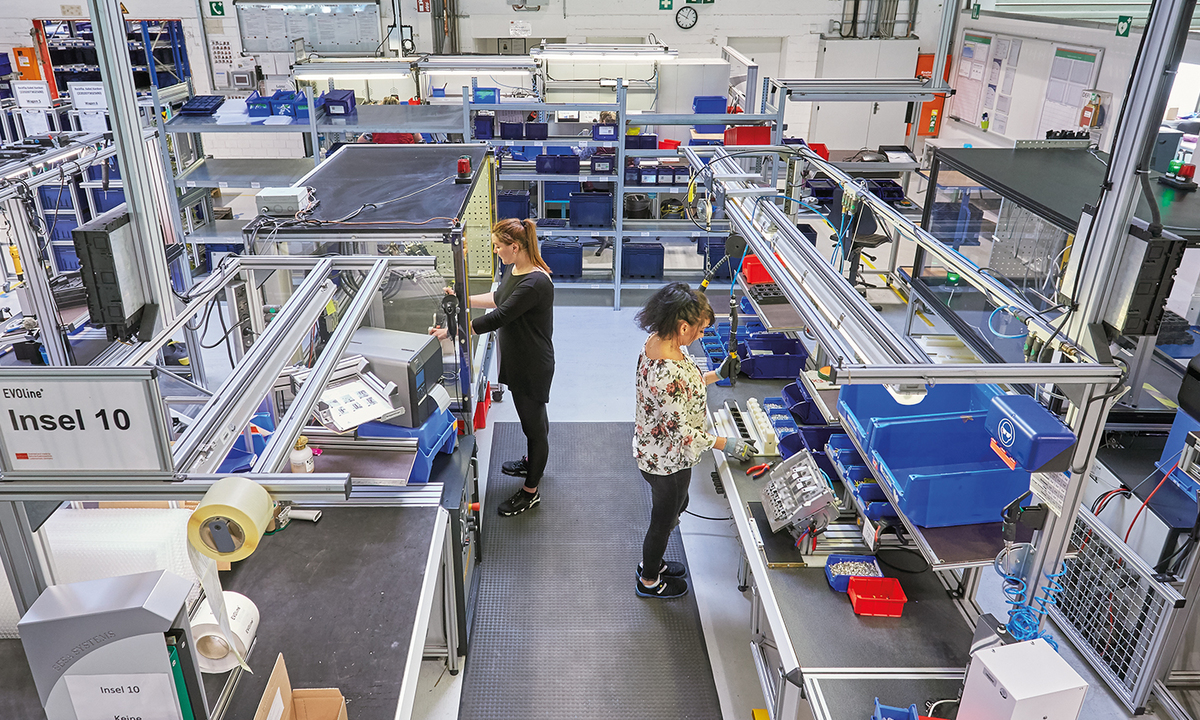 ---
Even though it may seem that way, the "Made in Germany" label is not a German invention. In fact, it was devised by the British, who in 1887 decided that German products should be labelled as such – to protect home-grown merchandise from supposedly cheap and inferior imports.
Today, what was once intended as a warning is now a sign of quality: the label "Made in Germany" is respected all around the world and tops the list of 52 countries in Statista's Made-in-Country-Index (MICI). We at Schulte Elektrotechnik are therefore proud to say that not only quality but also sustainability have been our key concerns since the company was founded. We aim both to deliver high-quality and durable solutions and protect the environment by making sparing use of resources. And this ethos is one that applies to every aspect of the company.
Consistently ahead of the times
At Schulte Elektrotechnik, sustainability is a key concern alongside the symbiosis of design and function – and always has been. As far back as 1973, the company's first headquarters were fitted with climate-neutral heating systems. By making use of waste heat from the plastic injection moulding shop, we were ahead of the times in terms of energy-efficient and sustainable building services engineering. When we expanded our facilities in 2014, we switched to geothermal energy, which provides hot water for the heating systems in the winter. And now we're going one step further with our new, recently completed production and storage hall: not only is it practically a zero-energy building, it actually lies 60% below the limit values prescribed by the German Energy Saving Ordinance (EnEV) (click here to find out more).
What does "Made in Germany" mean to us?
A synonym for innovation, reliability, and quality. That's why we largely acquire our premium raw materials and proprietary items from longstanding suppliers in the region. And a particularly important point: our production process is independent of value chains, which is why Schulte Elektrotechnik sets great store by in-house production. Only a small portion of our components comes from elsewhere in Germany and the world. We obtain our electronic components, such as USB chargers, from dependable suppliers and partners in Asia.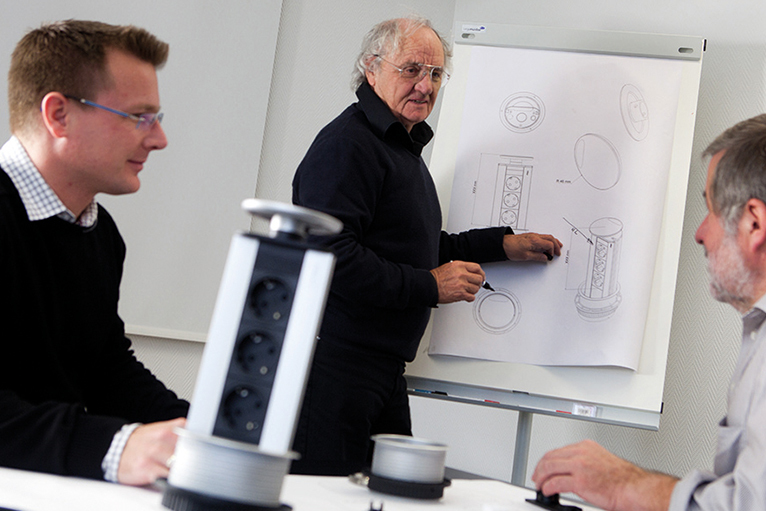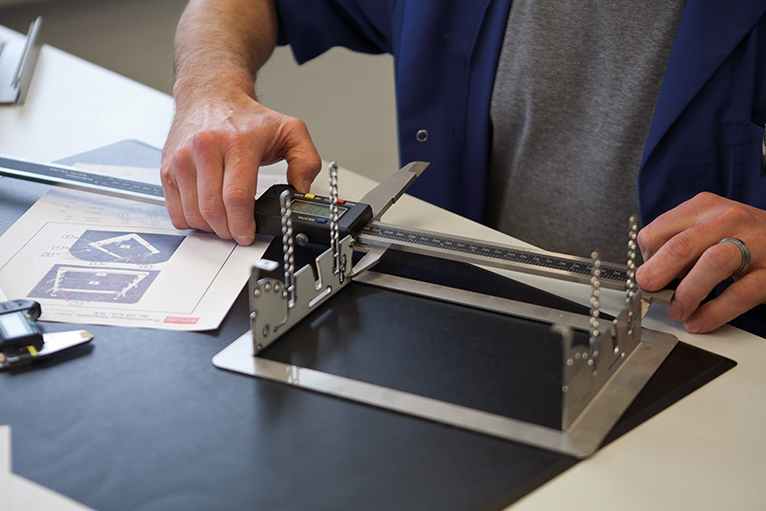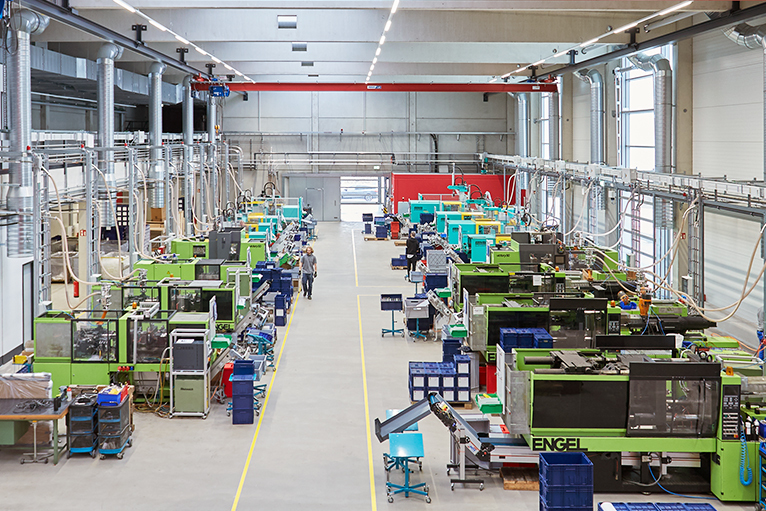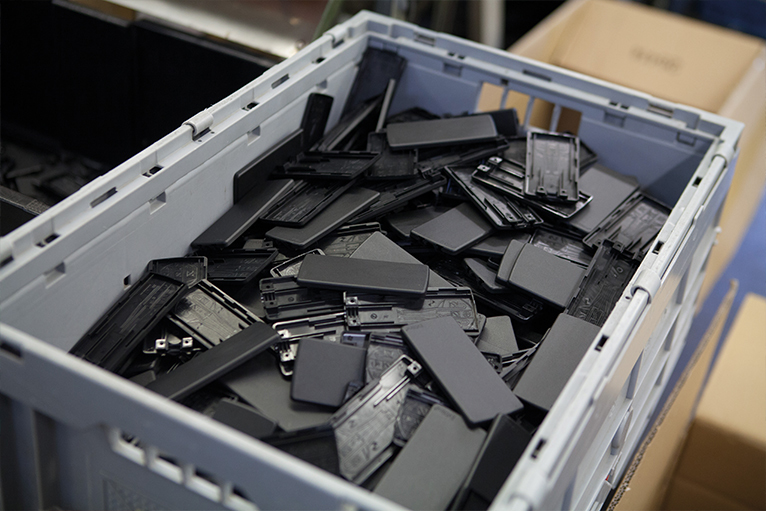 electronic components, such as USB chargers, from dependable suppliers and partners in Asia. All of our plastic parts and the majority of the metal parts we require are manufactured in our own production facilities. In addition, all assembly work, individual electrical testing, and shipping of all solutions from Schulte Elektrotechnik is carried out by our employees in Lüdenscheid – not a single product leaves our premises before having been tested.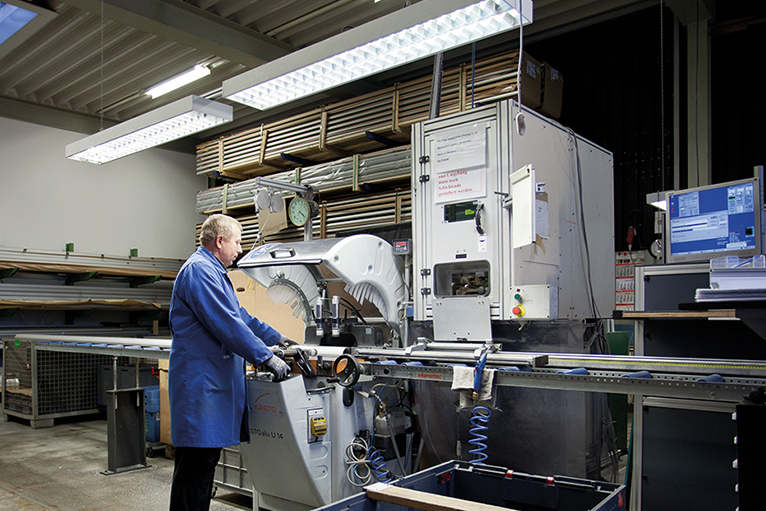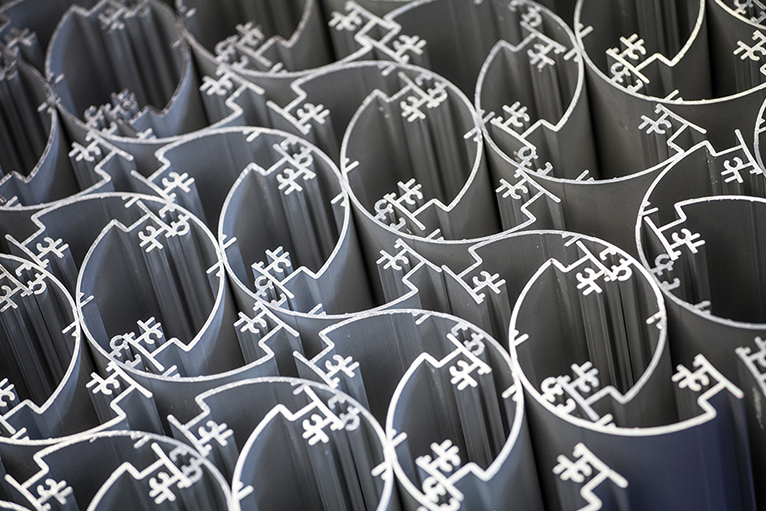 Our two brands, EVOline and APSA, are synonymous with absolute quality, from start to finish.