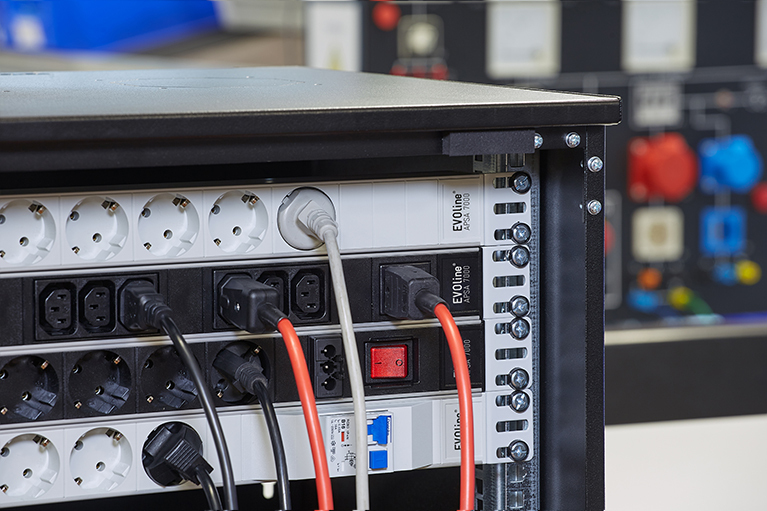 THE POWER STRIP FOR SERVER RACKS
1U - One height unit
The EVOline® APSA 7000 was specially developed for use in server racks. With a length of 19 inches and a height of 44.45 mm, it covers exactly one height unit.
CUSTOMISED SOCKET STRIPS
Individually configurable
The EVOline® APSA 7000 socket strip can be individually configured and is available in various lengths. In addition to different coloured socket outlets and 2-pole circuit breakers, the feeders are also freely selectable.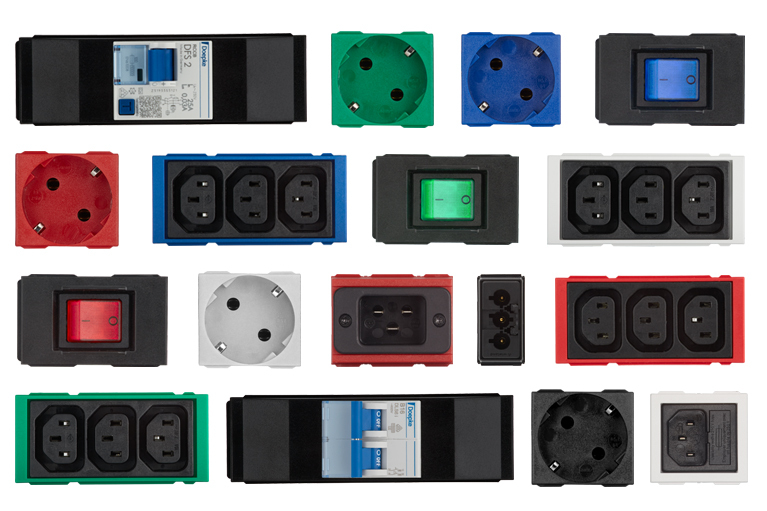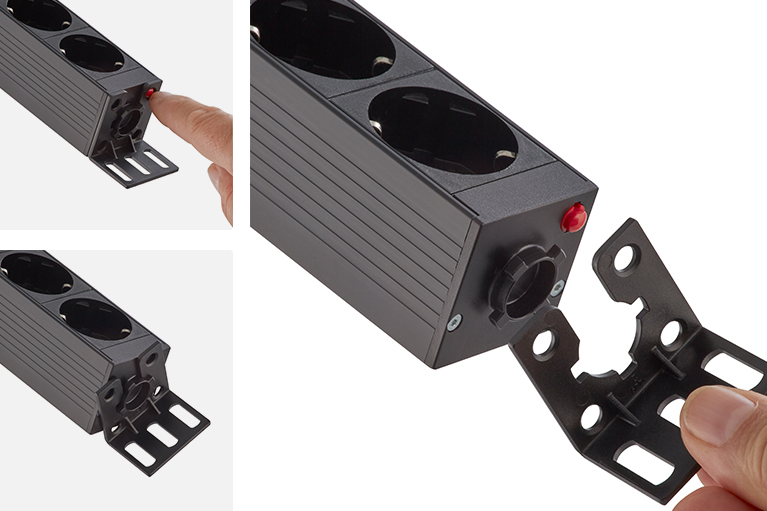 MOUNTING BRACKET WITHOUT SCREWS
rotatable in 90° steps
The new brackets developed for the EVOline® APSA 7000 make mounting the socket strip even easier and completely screw-free.