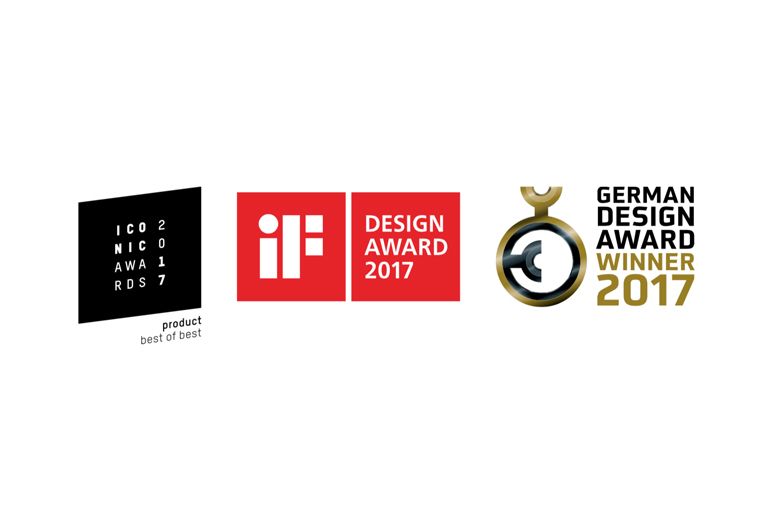 Excellent product design
All good things come in threes
After the iF Design Awardand the German Design Awardthe EVOline® Port Push was awarded "Best of Best", the highest award in the category "Product" by the jury of the Iconic Awards 2017.
Push-to-open function
Rocking Cover
The Port Push port can be easily opened at the touch of a finger using the push-to-open function. The socket strip underneath can then be pulled out effortlessly. Gentle pressure on the cover causes the connections to disappear again. The patented rocking cover prevents cables from becoming jammed when closing.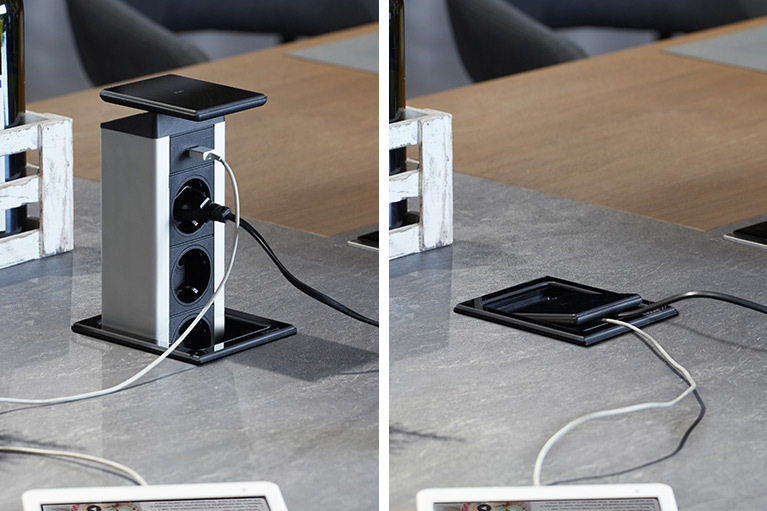 Ready for the future
Modular and flexible
We offer you a wide selection of different modules, such as socket outlets-and data modules, which can be combined individually. Our interchangeable modules can be easily exchanged at any time.
Proven fastening system
Fast and easy installation
The proven EVOline® mounting system makes the installation of the Port Push very easy: The installation with locking wedges on the underside enables quick and safe installation with desktop thicknesses of 10 to 50 millimetres.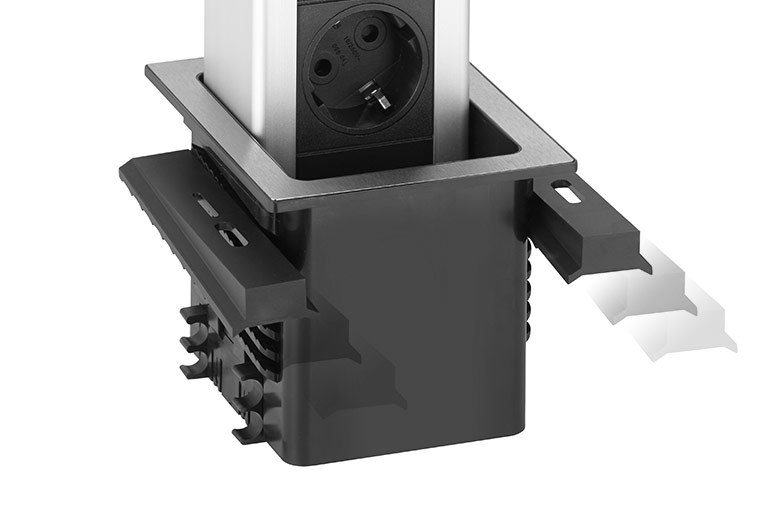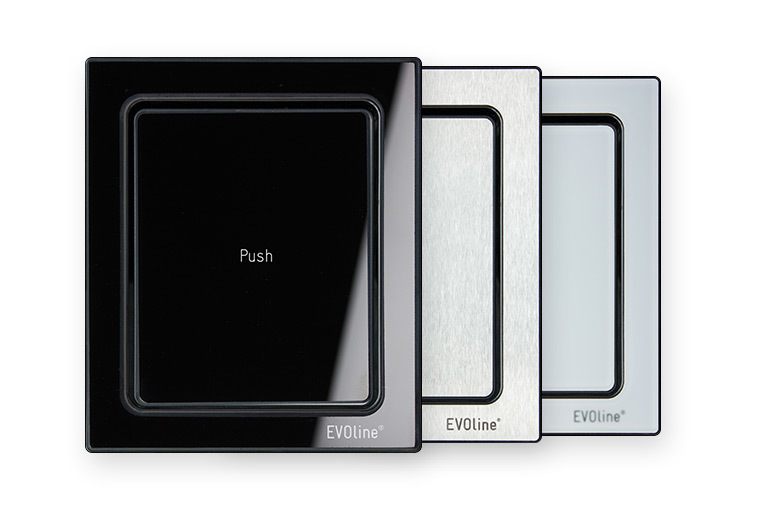 Elegant design
A question of material
Whether brushed stainless steel, or glass, matt white or glossy black: With the choice of surface finish, the Port Push can blend discreetly into a kitchen concept or stand out in an office environment.