Project

Flexible EVOline power and data connections for the audio-visual media course at Rotterdam's Grafisch Lyceum college.

Products

Place

Rotterdam

Year of implementation

2020
Whether it's video design or photography, an exciting story only becomes an experience if it's well told and produced skilfully. Grafisch Lyceum Rotterdam (GLR) is the Netherlands' leading college when it comes to innovative educational approaches to media, entertainment and technology. And the new rooms in the audio-visual media faculty do justice to these concepts.
When creating digital stories, the production processes are complex. From the experience studio to the story studio (pre-production) to the production and post-production studio, GLR now has its own spaces with the relevant equipment for each and every step. "At GLR, the students pass through the continual creative processes concerned with experience, design and production", explains Jeroen den Dunnen, director of GLR's media, entertainment and technology department.
Flexible solutions for versatile workspaces
In terms of the room concept, the many steps in the process have two things in common. In addition to good and uninterrupted acoustics, the spaces need equipment and flexible infrastructure for data and power. Therefore, as experts for acoustic design and systems integration, the planners at KB|MF and D&MS chose EVOline's FlipTop Push and FrameDock solutions. Thanks to the modular EVOline power, data and multimedia systems, the students have easy-to-use infrastructure that allows them to focus fully on what's important.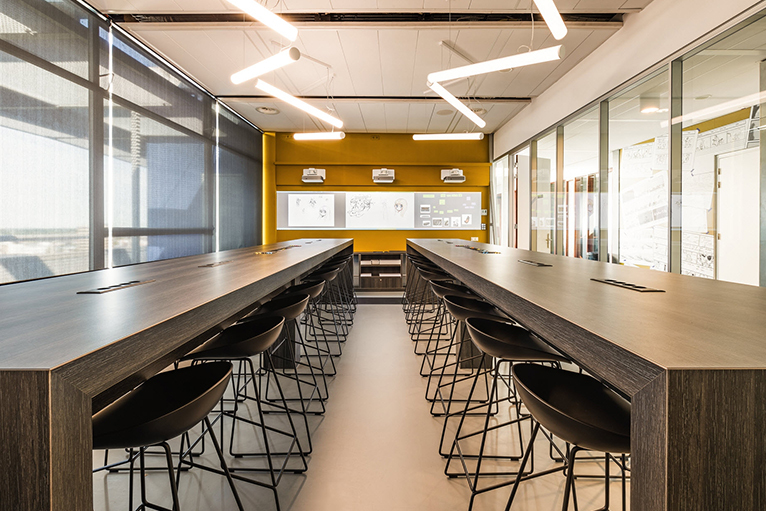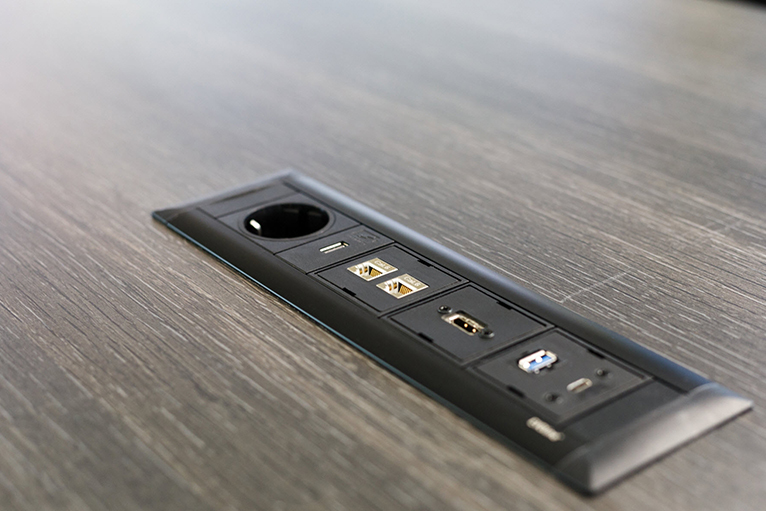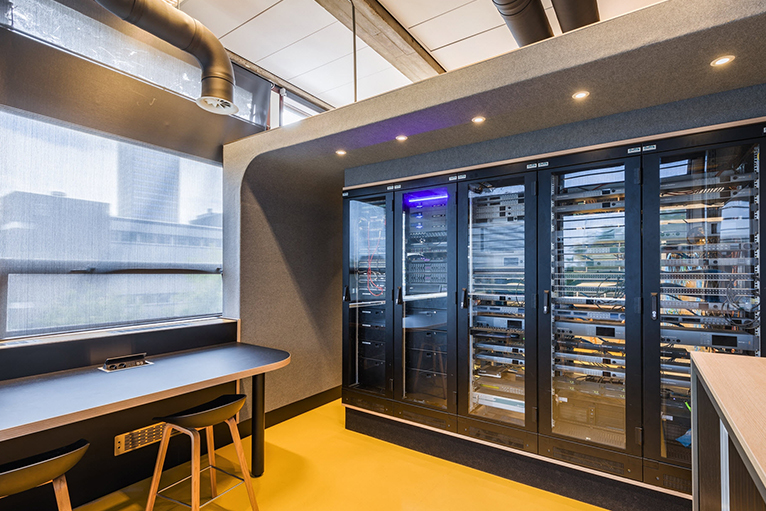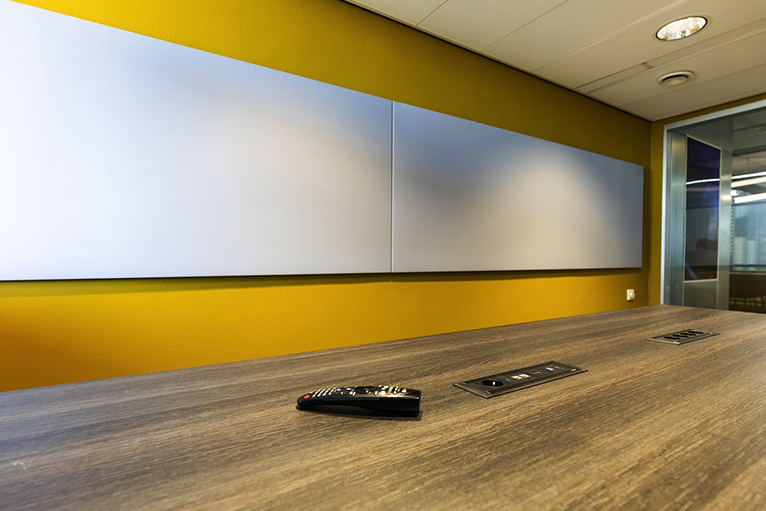 Plug and play
Just like all the new rooms used by the audio-visual media course, it's not just the furniture that's customised but the equipment too. In post-production, where audio-visual editing takes place, all the power and data connections are available at the touch of a button thanks to the understated, fitted EVOline FlipTop Push module. Alongside the power supply sockets, the EVOline power module solutions can be custom-configured.
The story studio requires space for creative development for pre-production and comes with large touchpads and two long, high desks for up to 32 students. The EVOline FrameDock is fitted flush with the desktops and helps students to turn their creative ideas into their first digital designs. The EVOline FrameDock was easily fitted to the desktops thanks to its low mounting depth and easy assembly capability.
Matching EVOline® systems