Project

Schulte Elektrotechnik fits EVOline FlipTop Push power modules to Hochschule21's seminar rooms in Buxtehude, Germany.

Architects

carstensen büro & objekt

Products

Place

Buxtehude

Year of implementation

2019

Photography

Oliver Staack
Lots of people are realising the benefits of digitalisation, particularly during the corona outbreak. And it's no different for universities either. Some of them are already offering an online, digital summer semester in 2020 but also need to upgrade their actual seminar rooms too.
A good example of a digital learning environment is Hochschule21, which is located in north Germany around Hamburg and where budding midwives or architects come to study. Whether it's a case of holding online consultations with expectant mothers or discussing plans with clients, these professions and the associated tools are becoming ever more digital. Which is why nearly all courses use the new media and mobile devices, which in turn place requirements on the environment and furniture. Therefore, Schulte Elektrotechnik joined forces with office furnisher outfitter carstensen büro & objektto give Hochschule21's seminar rooms intelligent, technical infrastructure.
The challenge was that the rooms' main power supply runs through the windows' parapet channels. Students used to lay long charging cables across the room, which created tangled cables and tripping hazards. A new, discreet solution was required, which provided power and data connections near to the workspace and allowed the furniture to remain flexible.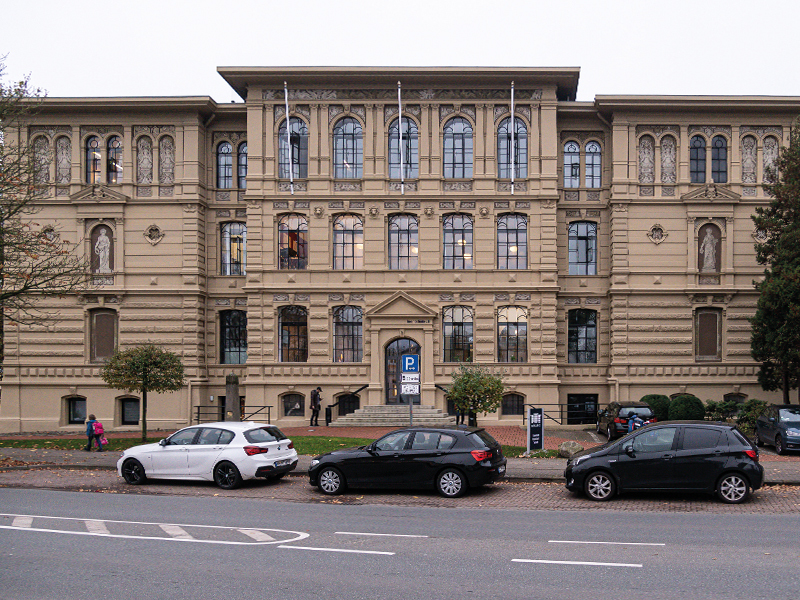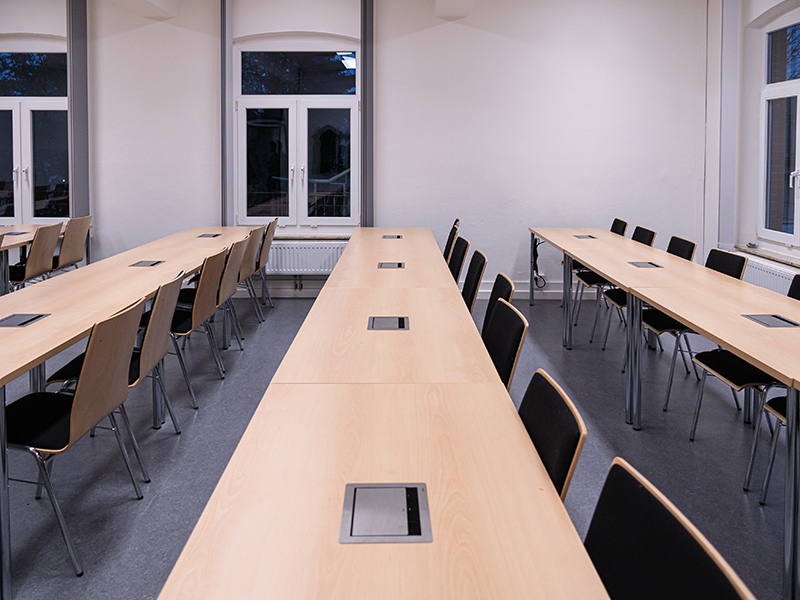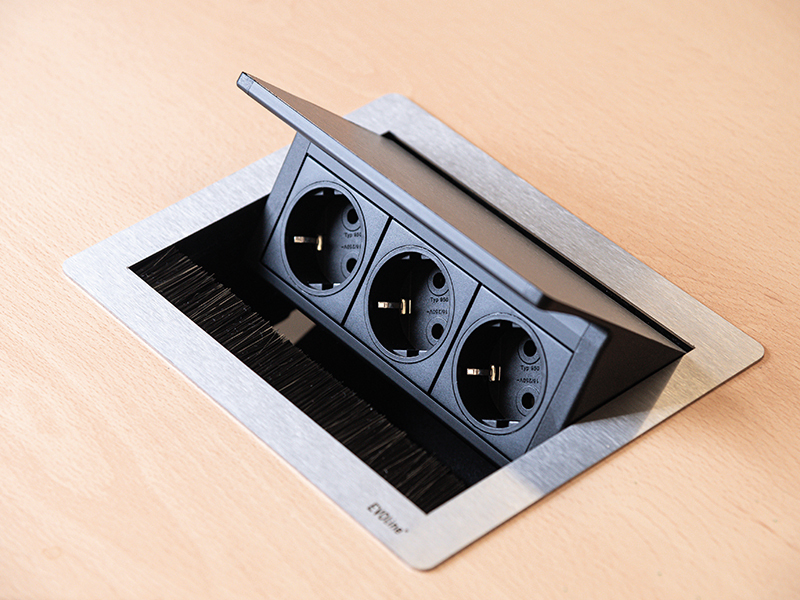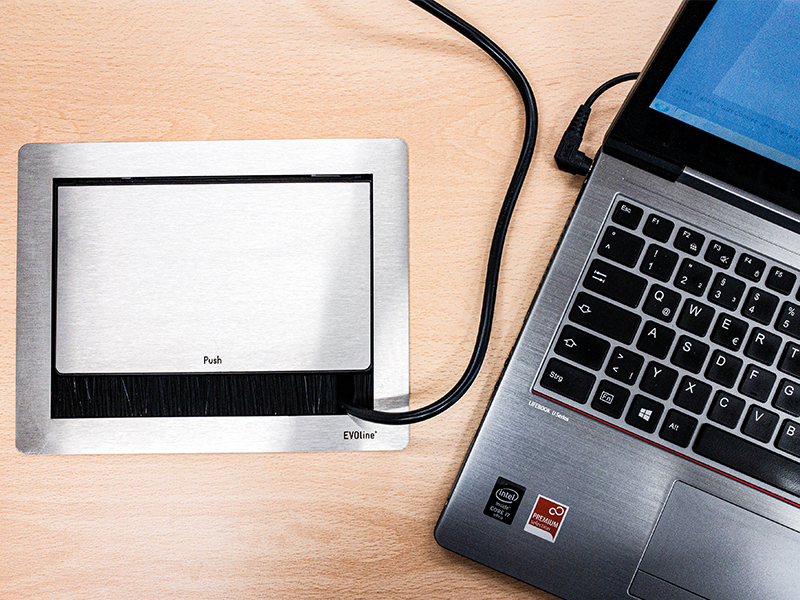 The solution was to fit Schulte Elektrotechnik's EVOline FlipTop Push to supply power and data to the students' desks. The advantage is that even when the cables have been fitted, the configurable power module can be shut again and the desk still used. In order to solve the old problem with tangled cables and retain the flexibility of the furniture (and therefore, the seminar room too), the desks are linked with a GST18 plug & play connector. As a result, the desks can be repositioned in no time and the seminar room adapted to suit requirements at any time.
Matching EVOline® systems