The conference hall in the district council building in Rendsburg Eckernförde lies at the heart of north German local politics. However, it's not just used for the customary plenary sessions, it's also a space where exhibitions, award ceremonies and public events are held.

The requirements of the furniture and technical infrastructure are just as diverse as the different ways in which the hall is used. Which is why the space comes with power supply solutions for data and electricity in order to meet the needs that changing settings require. The council picked EVOline solutions developed by Schulte Elektrotechnik. And in terms of functionality, safety and comfort, it didn't make any compromises on the versatile and movable furniture it chose either.
Digitalisation is changing our society and having an impact on municipalities too and change is certainly underway in Rendsburg Eckernförde. However, before local politicians could take any decisions on digital mobility, the venue where they convened had to be brought up to date as well. Which was why, following the district council elections in 2018, the district commissioner decided to have the outdated conference hall refurbished. This also included the furniture, which had to be able to handle the different ways in which the hall was used and at the same time meet the requirements of the digital age.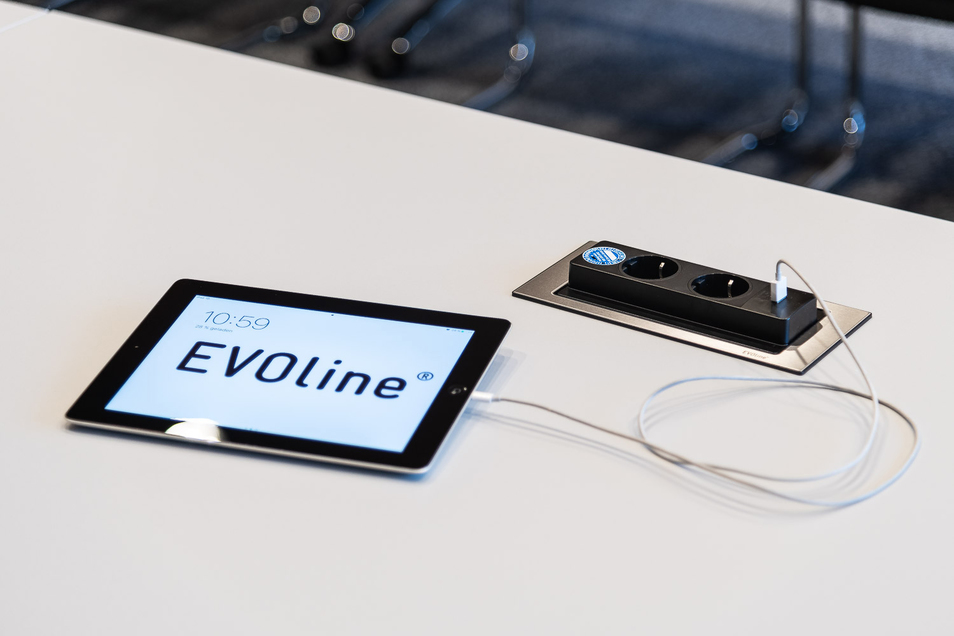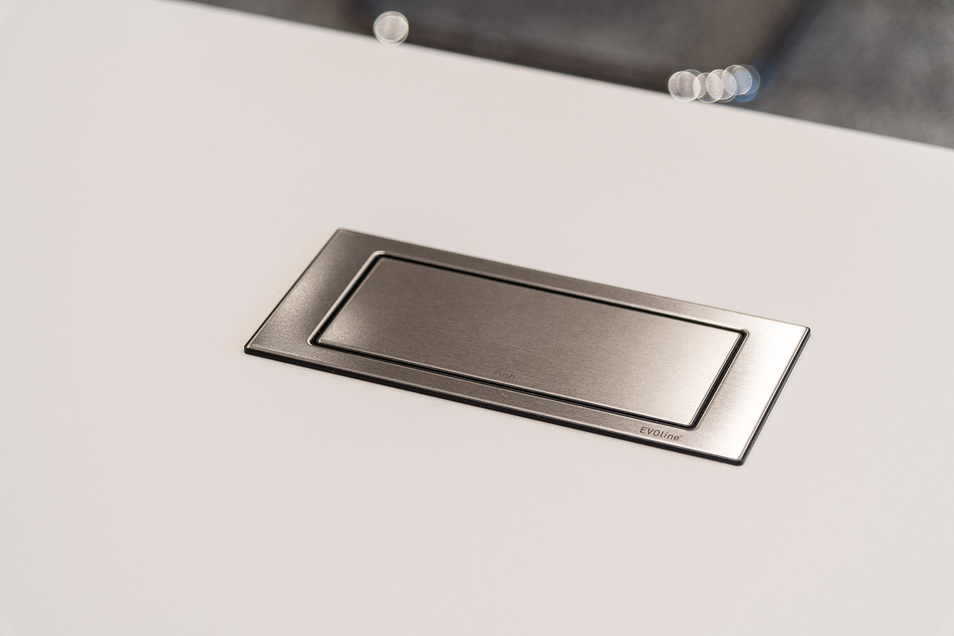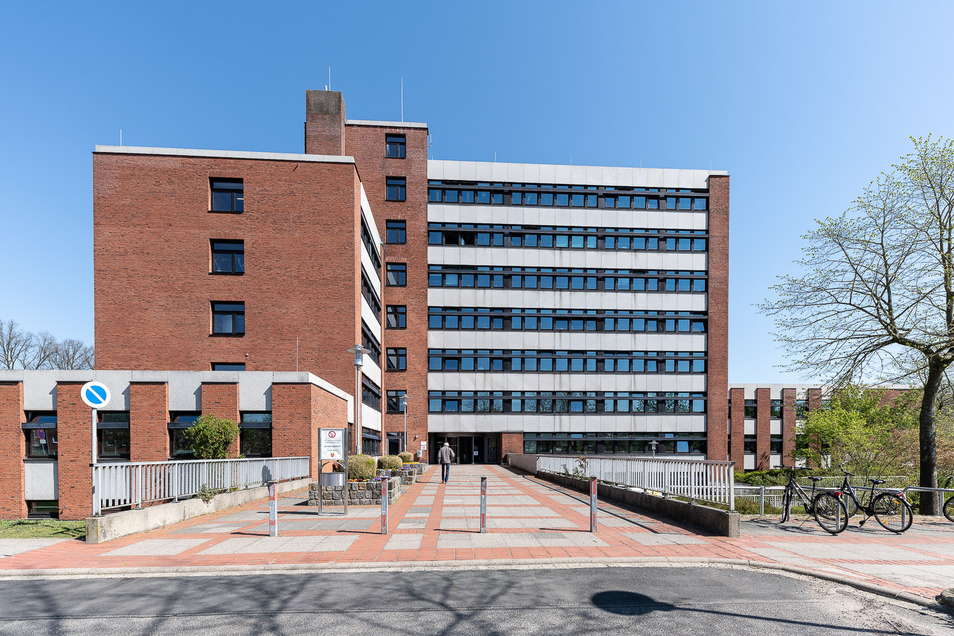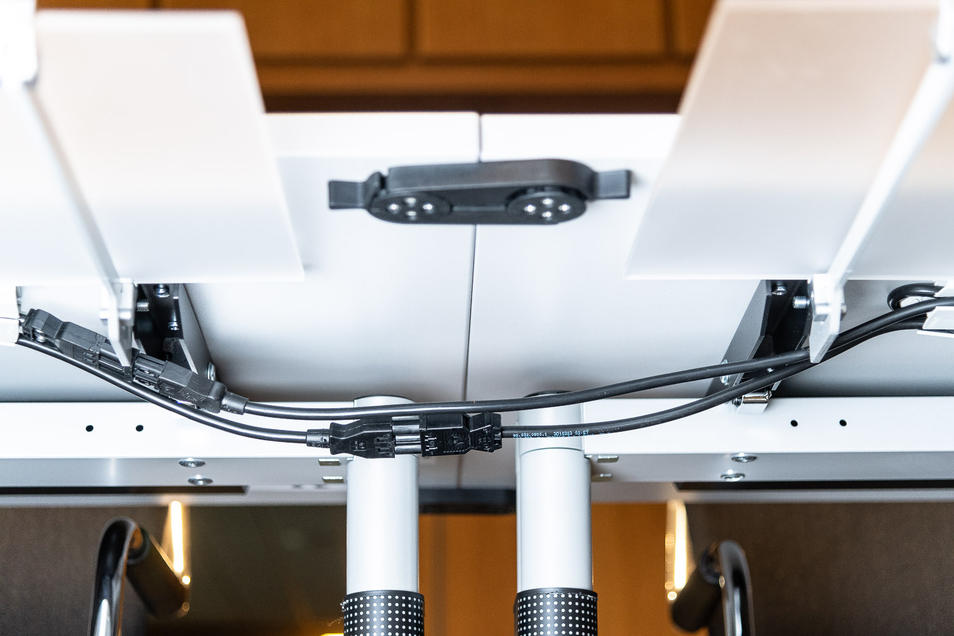 The new furniture is all about movable tables and an intelligent power supply solution in the shape of Schulte Elektrotechnik's EVOline Backflip. The fitted solution opens by just tapping lightly on the lid, which turns the module upwards and releases two sockets and a USB charger. When it's closed, the EVOline Backflip isn't very high to allow easy stacking of the tables. Thanks to its low installation depth, the module can be integrated into any surface. The EVOline plug-in system makes the tables easy to rearrange and the plug and play connector allows tables to be combined to suit needs. The clever part is that only one connection to the mains is required at the end of the row of tables to supply all of them with power. EVOline's WireLane manages the cables by grouping them neatly and it's discreetly attached to the solution underneath the tables via an existing adapter.
Matching EVOline® systems