With its new cover, the FrameDock Hide is an even more sleek solution for safe powering up of workspace devices.
---
To make workspaces practical, power and data connections need to be safe, within easy reach, without any tangled cables and, if possible, blend in with their surroundings. All of which is a huge challenge in the case of freestanding workspaces. EVOline's FrameDock Hide meets all these criteria and offers a sophisticated power and data solution for any working environment.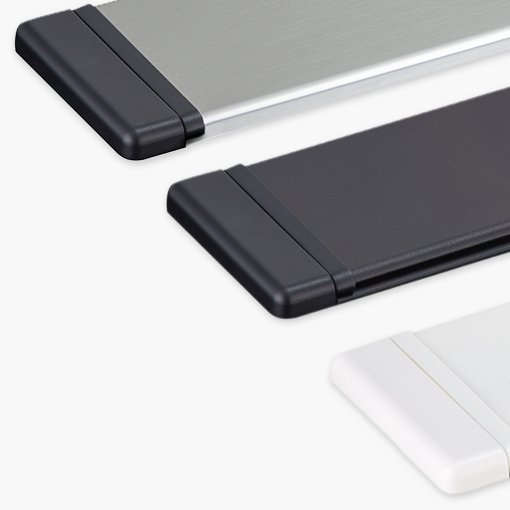 Timeless and functional fitted solution
The flat, retrofittable FrameDock Hide power outlet strip is easy to fit to a wide variety of surfaces. It stands apart for its understated design in three colours and shallow mounting depth. The first-class aluminium cover protects connections from dirt, dust, and splashes of water. The socket strip is also virtually flush with the surface. When closed, it blends in with its surroundings and even the screws to attach it come with a matching cover.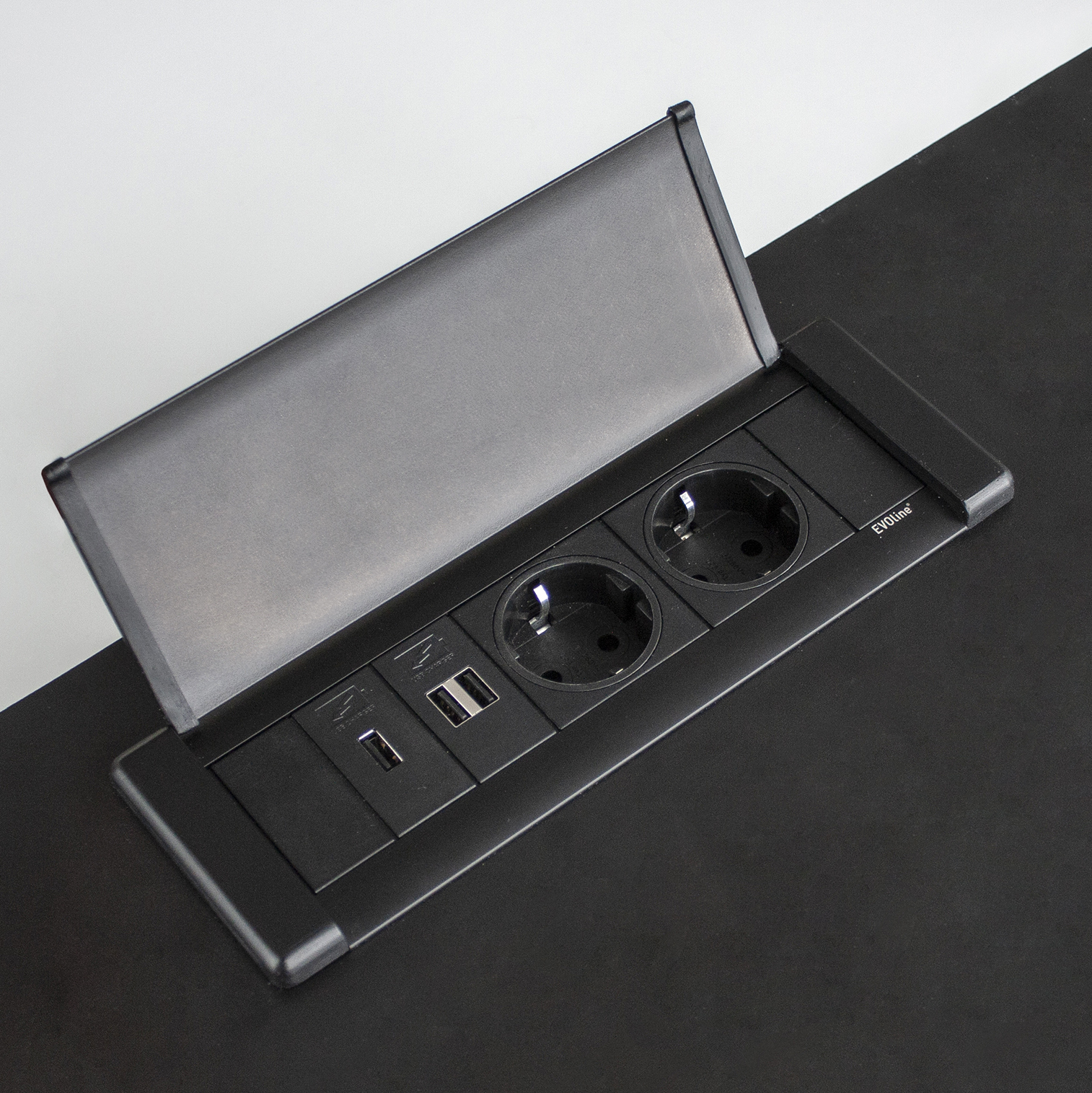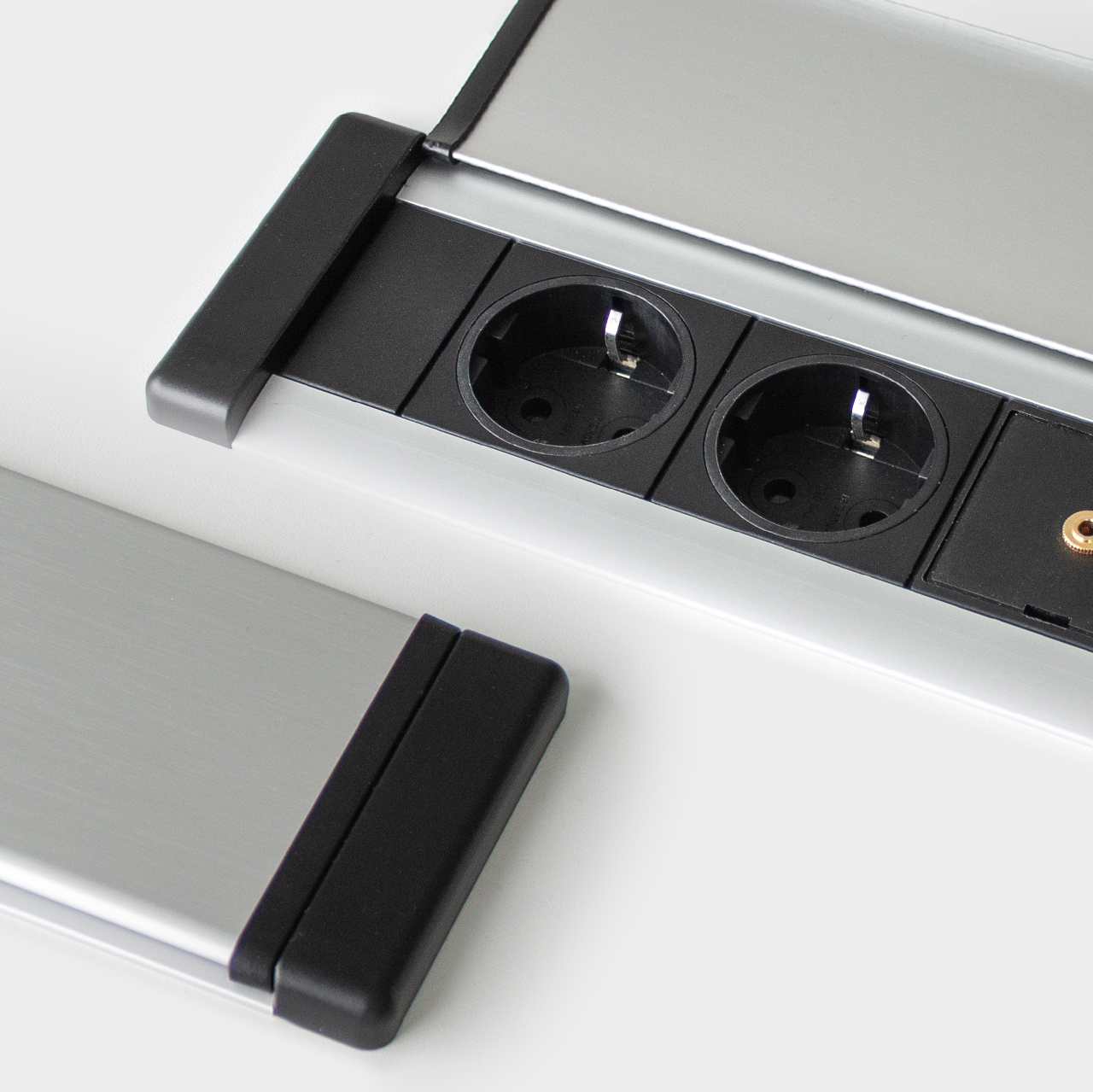 Flexible socket and data modules
It's not just the choice of colours that makes FrameDock Hide so versatile. If required, the connections are custom configurable and modules interchangeable to enable easy replacement at a later date. EVOline offers a wide array of socket, data, and multi-media modules for this modular system.