Products

Place

Berlin

Year of implementation

2020

Photography

Anna Dabrowski
The 23-storey office block belonging to Germany's state pension insurer, the DRV, features an unmistakable, futuristic facade made of aluminium and glass.
Due to various structural faults, the building has undergone major refurbishment. During the revamp of the almost 100-metre-tall high-rise, gmp architects also developed a multipurpose usage concept. Alongside modern workspaces, they added a new library and archive, a cafeteria for the workforce and a training centre. One of the biggest challenges lay in planning the seminar spaces. These were to mirror a minimalist aesthetic down to the last detail without making any compromises in terms of the equipment that could be used. Schulte Elektrotechnik's EVOline BackFlip is a solution that reconciles both requirements with maximum flexibility and therefore ensures seamless power and data supply.
Timeless design and maximum flexibility
A strong aesthetic was also required at the bottom of the high-rise for the new training centre, which was to become a contemporary environment for in-house upskilling and training programmes. A collaboration with Berlin-based furniture manufacturing and interior design company LINDEMANN saw the seminar rooms fitted out with the infrastructure required. In terms of supplying the power and data, the interior designers picked a sustainable and safe solution that harmonised with the DRV's concept. And this is where Schulte Elektrotechnik's high-quality, fitted EVOline BackFlip modules provide top flexibility. By just tapping the lid, the module flips up and reveals two sockets and a USB charger. It's fitted virtually flush with the table surface and blends in subtly with the minimalist interior design concept. With its brushed steel surface, it also reflects the aesthetic of the building's silvery-grey facade.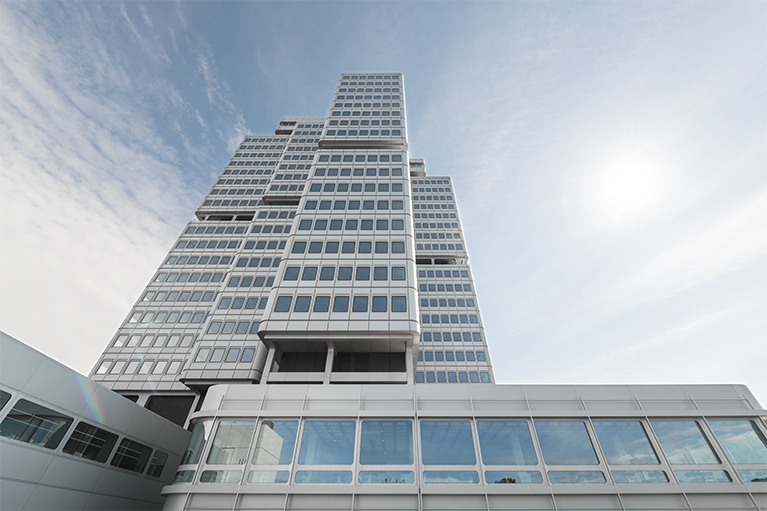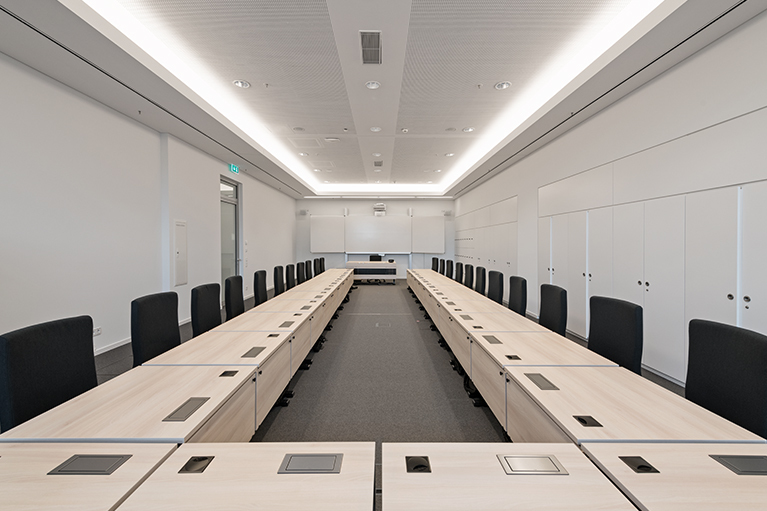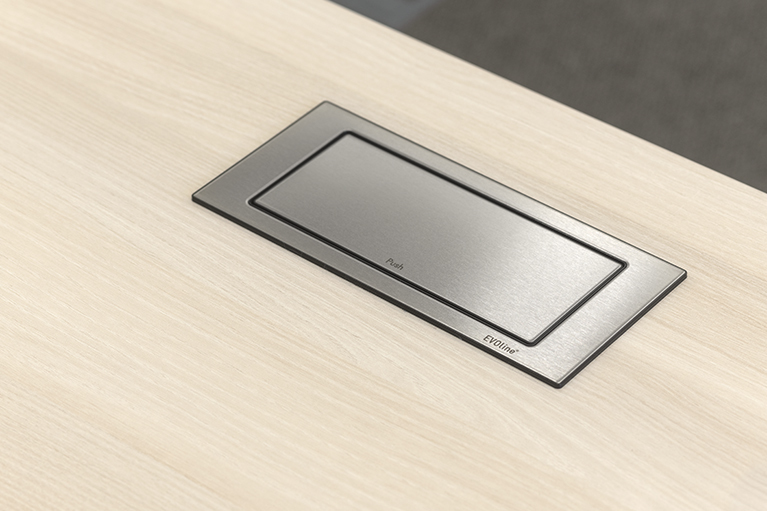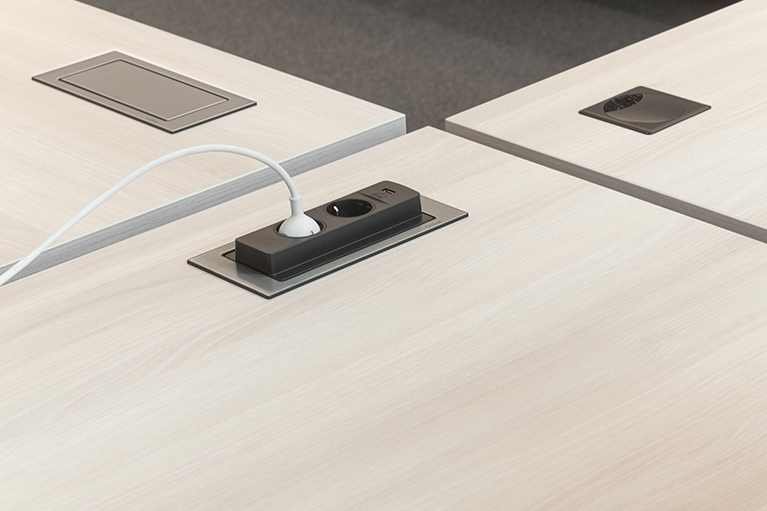 Safe and easy to fit
Spilt liquids can cause damage anywhere where power and data are used. Which is why safe solutions like the EVOline BackFlip are required. When it's closed, coffee and water will just pass it by and, even when it's open, the connections are slightly raised above the surface so that liquids can't reach the electric contacts. Because of their low mounting depths, the power modules can be integrated almost anywhere. EVOline's own fitting systems ensure that attaching the power modules is easy and safe. Special fitting wedges are used for tool-free assembly of the BackFlips to the modern sit-stand desks.

Matching EVOline® systems