The aim was both to create an environment in which employees feel comfortable, healthy and productive and to make an important contribution to environmental protection. In terms of sustainable equipment, solutions were sought that would make long-term use possible. Among other things, the choice fell on electrification modules and cable management systems from EVOline. They can be adapted to the individual requirements of the user and enable a high degree of comfort and safety at the workplace.
A reliable power supply around the clock - that is the aim of the company TenneT, which operates high-voltage grids in the Netherlands and parts of Germany. Human safety and the protection of nature have top priority. These principles are also reflected in the Group's headquarters. Surrounded by green spaces and trees, the building with its round shapes blends organically into the landscape. The glazed entrance area creates a gentle transition from outside to inside and conveys a great closeness to nature. Ecological awareness also played a decisive role in the selection of building materials and furnishings. The architects and interior designers used only pollutant-free materials. The overall concept also includes highly energy-efficient lighting and air conditioning systems as well as numerous measures to minimise water consumption and CO2 emissions.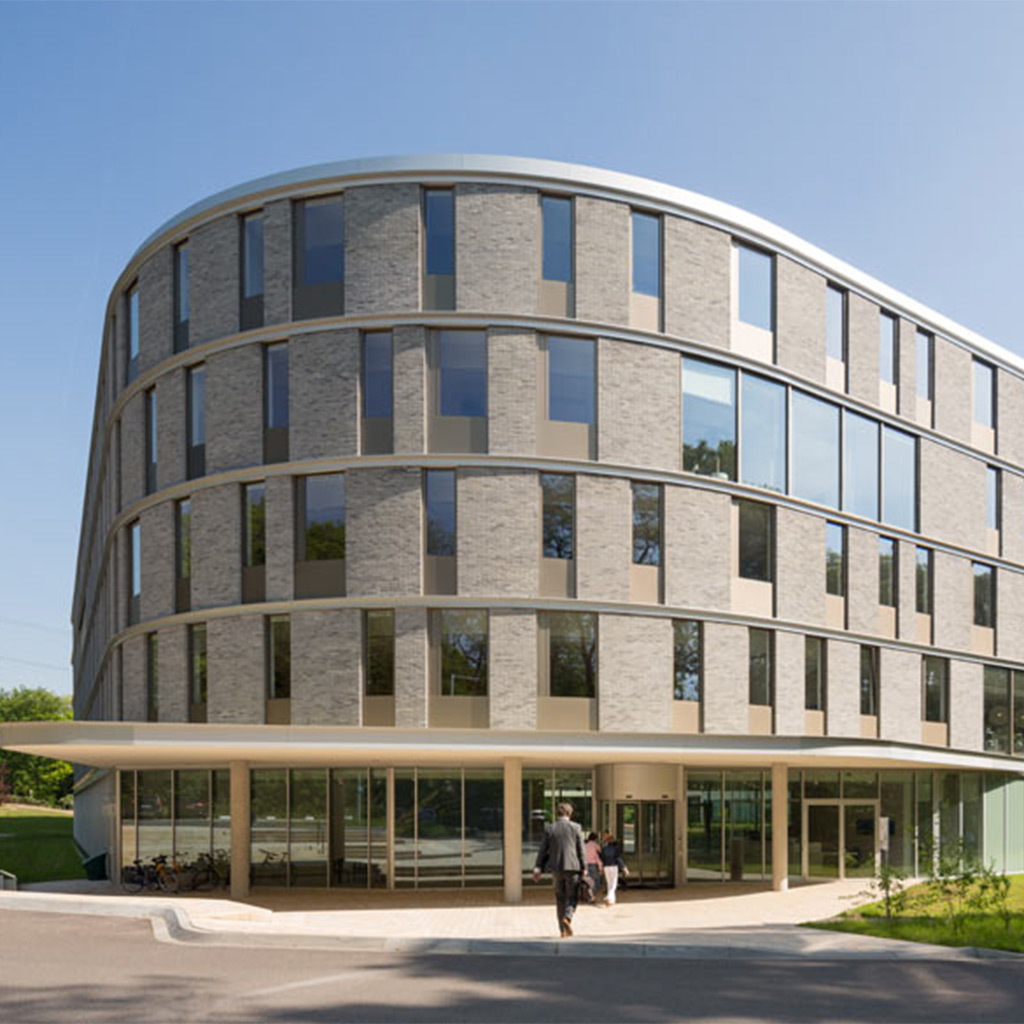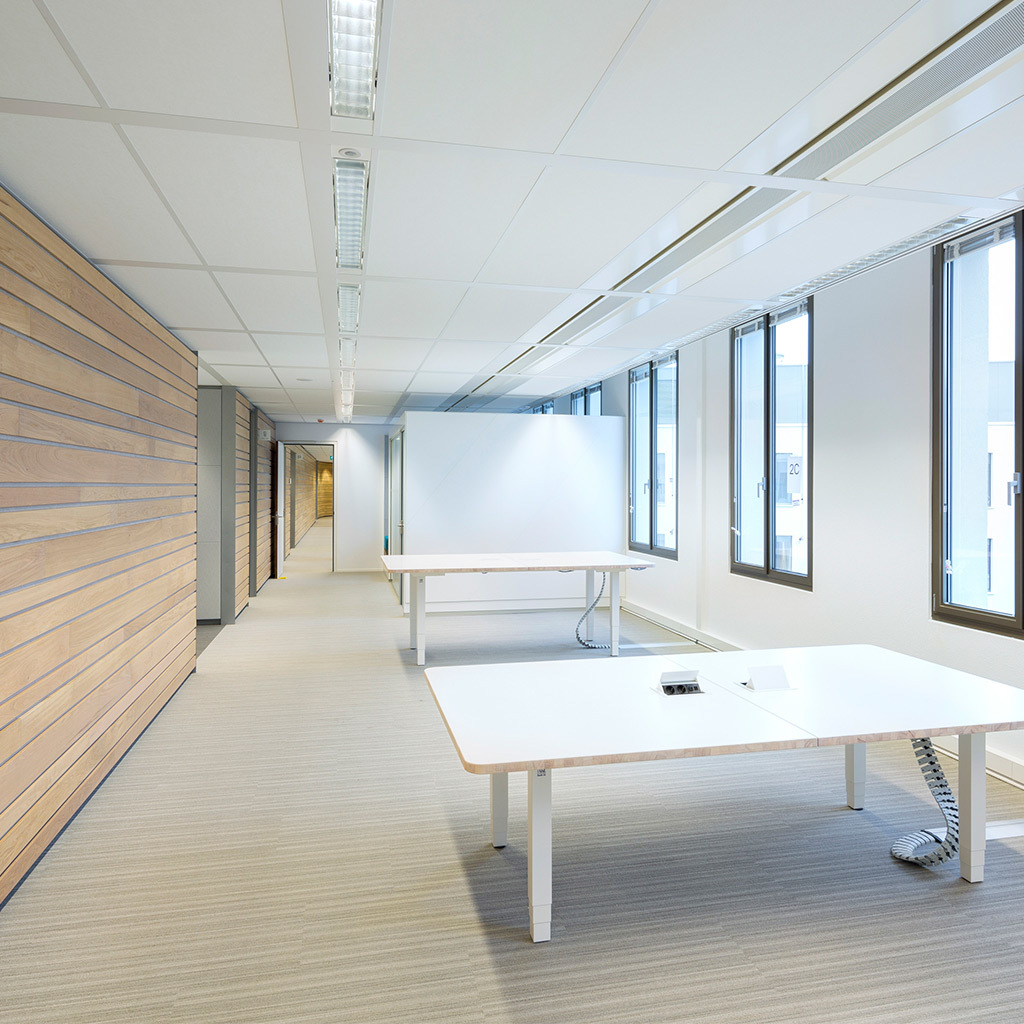 Over 1,000 flexible workstations
There are over 1,000 flexible workstations on the four upper floors: The employees themselves decide in which environment they can work best: they have the choice between free-standing team work tables, communicative desks in the open-plan office and closed glass cabins for concentrated individual work. Meetings can take place in conference rooms or at informal meeting points in the office landscape. The manifold room situations offer ideal conditions for the changing activities in everyday working life. Always indispensable: Connection to power and data networks. This is ensured by modules from EVOline, which are integrated discreetly but always easily accessible into the furniture.
The design of a safe working environment is of crucial importance for the electricity grid operator. The EVOline electrification modules are installed in tables and partitions, while the cables are concealed under the surfaces. Loose hanging cables or cables lying on the floor can quickly become tripping hazards, resulting in injury and loss of data. That's why desks were equipped with the EVOline WireLane under desk channel, which bundles cables and prevents them from being pulled out unintentionally. On the floor, cables run in the EVOline Bridge aluminium rails, which are extremely flat as well as being impact- and roll-resistant. Cable management with robust products from EVOline helps to decisively minimize workplace hazards. At the same time, it provides more clarity in the office and thus enables more structured and productive work. The design of TenneT's headquarters demonstrates what sustainable office environments can look like: They focus on people and their needs, create a productive and communicative environment and respect nature's limited resources.
Matching EVOline® systems