Project

Clearly structured and reliable workplace equipment

Architects

Murphy / Jahn, Rotterdam

Products

Place

Bremen

Photography

Irene Neumann
The fully glazed façade ensures bright and communicative interiors in the tower, which is designed for around 800 modern workstations. The comfort concept is also based on an innovative building technology that does not require air conditioning at all. In addition to a geothermal system that regulates cold and heat in a natural way, flexible stainless steel slats and contemporary insulating glazing provide heat protection in summer and comfort in winter. When EWE Trading moved into its new location in the Weser Tower, it therefore made sense for it to focus on smart technology and innovative design for its office equipment as well.
Relaxed under power
The new EWE Trading Floor on the 17th and 21st floors of the Weser Tower offers up to 100 jobs. Portfolio managers, traders and analysts meet here in the open-plan offices. They buy, sell and evaluate electricity, natural gas and other energy products. A good ability for multitasking is part of everyday business, because it demands a lot from electricity traders at any one time: keeping an eye on several screens, analysing price trends, telephoning traders on the stock exchange, calculating risks and making decisions. A clearly structured and reliable workplace equipment is therefore all the more important. With the EVOline Square80, employees are on the safe side of not themselves getting electrified between screens, keyboards and mice. The electrification module, which is discreetly integrated into the office desk surface, can be reached with just one movement and without having to search for a power socket.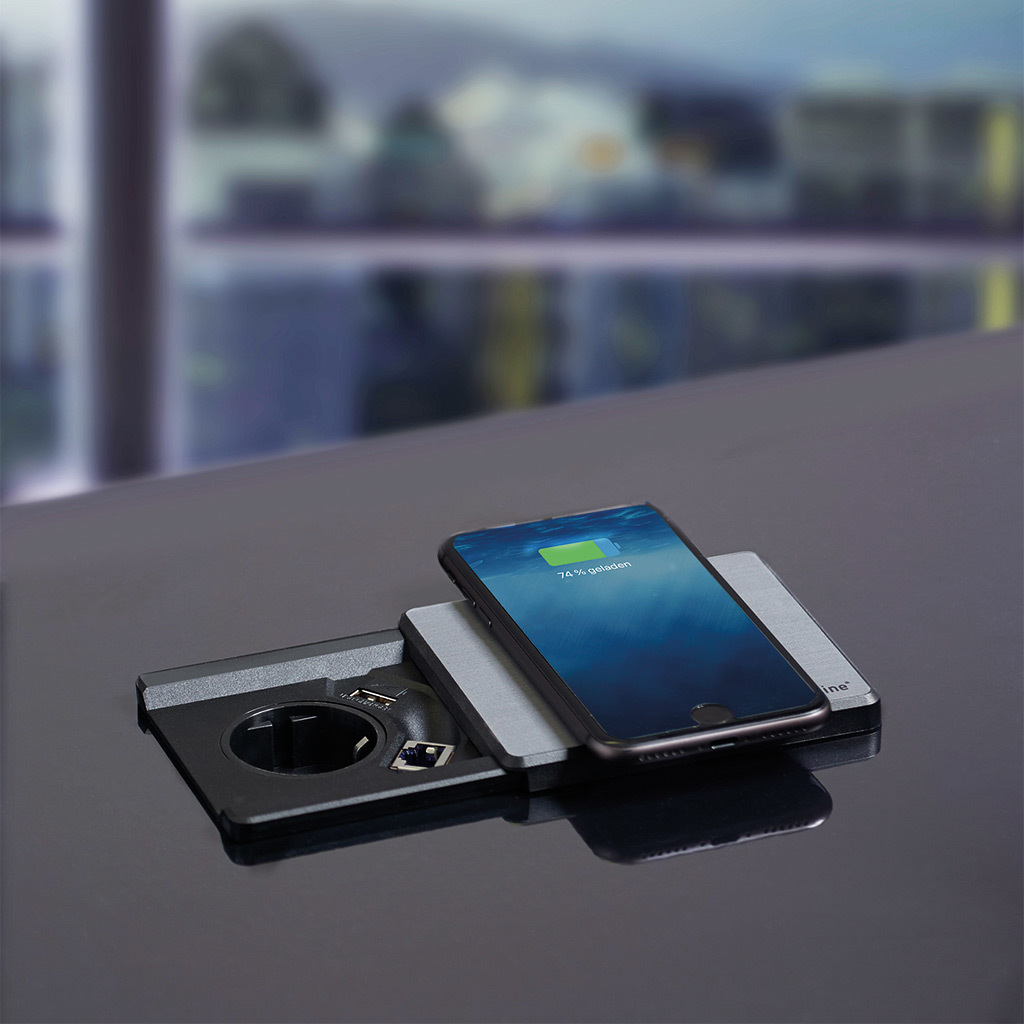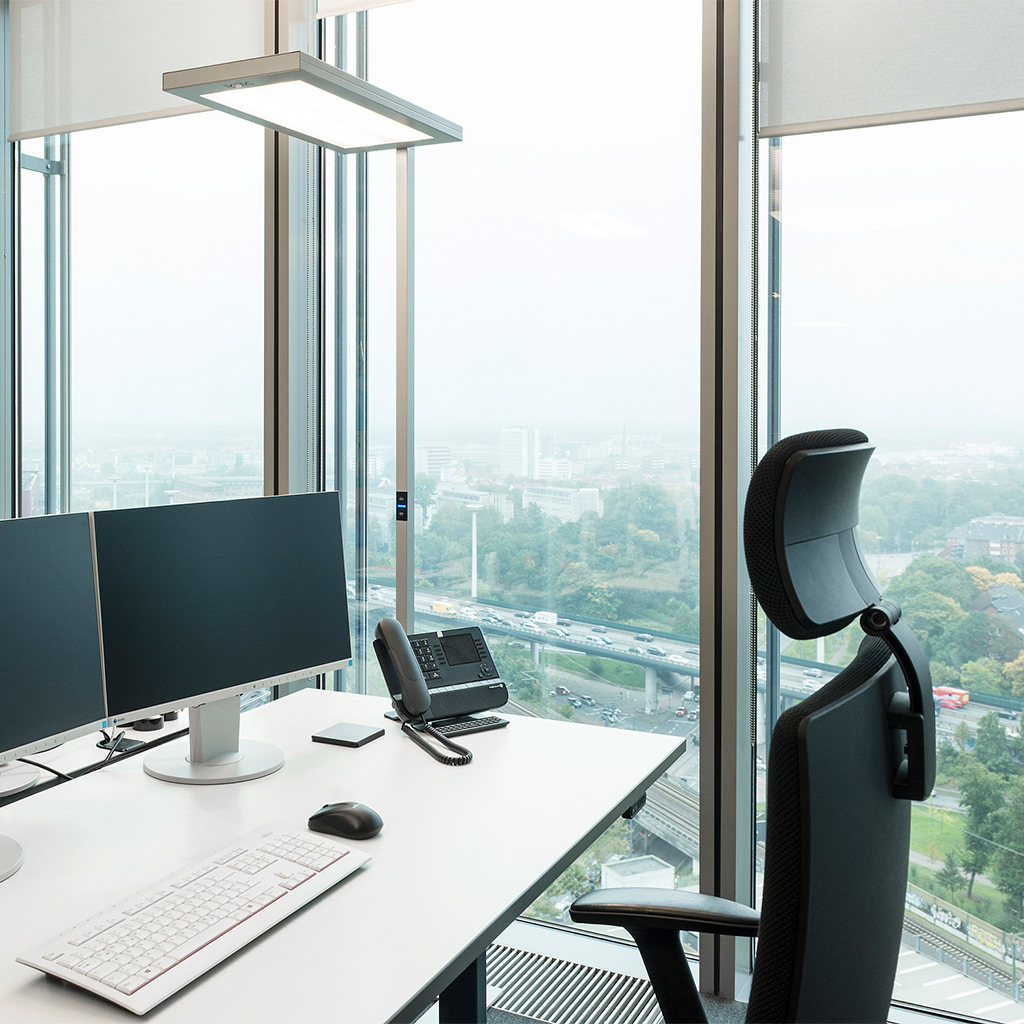 Multifunctional and always available
In multitasking situations, the EVOline Square80 shows its full potential, because the electrification module offers far more functions than a conventional socket strip. For example, a laptop can be easily connected to power and data networks, while the smartphone charges without a cable. The highlight here is the combination of function and design with the signature of Schulte Elektrotechnik: Designed for 80mm openings, the module's cover slides easily to the side to take advantage of the power outlets and USB ports underneath. The cover itself has an optional Qi charging function, which induction charges the battery of a smartphone by simply placing it on the surface. When the connections are no longer needed, the Square80 fits elegantly and discreetly into the office desktop when the cover is closed.
Matching EVOline® systems