EVOline's practical tips: Kitchen concepts
Individuality and function in the kitchen – the right power and data connections to suit every taste.
---
Gone are the days when a kitchen was a purely functional space. Today, there are virtually no limits when it comes to individual kitchen designs. Some people like their smartphones to tell them when the fridge needs milk. For others, the kitchen is their base of choice when working from home. And while some people feel that the kitchen is the best room for a party, others just use it to cook up a storm. Whatever the case may be, kitchen features need to be geared towards the needs of their users – and the positioning of electrical connections plays an important role here. The EVOline range offers many power supply solutions for an individual, functional and safe kitchen experience.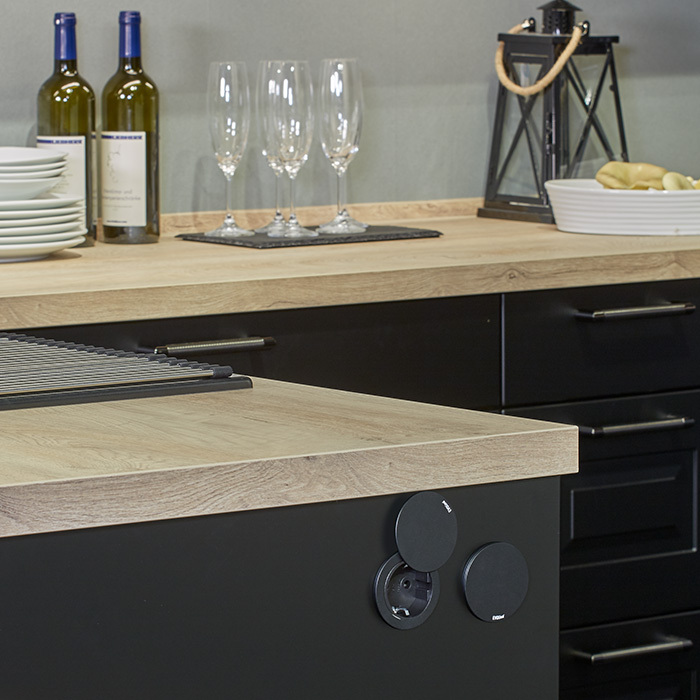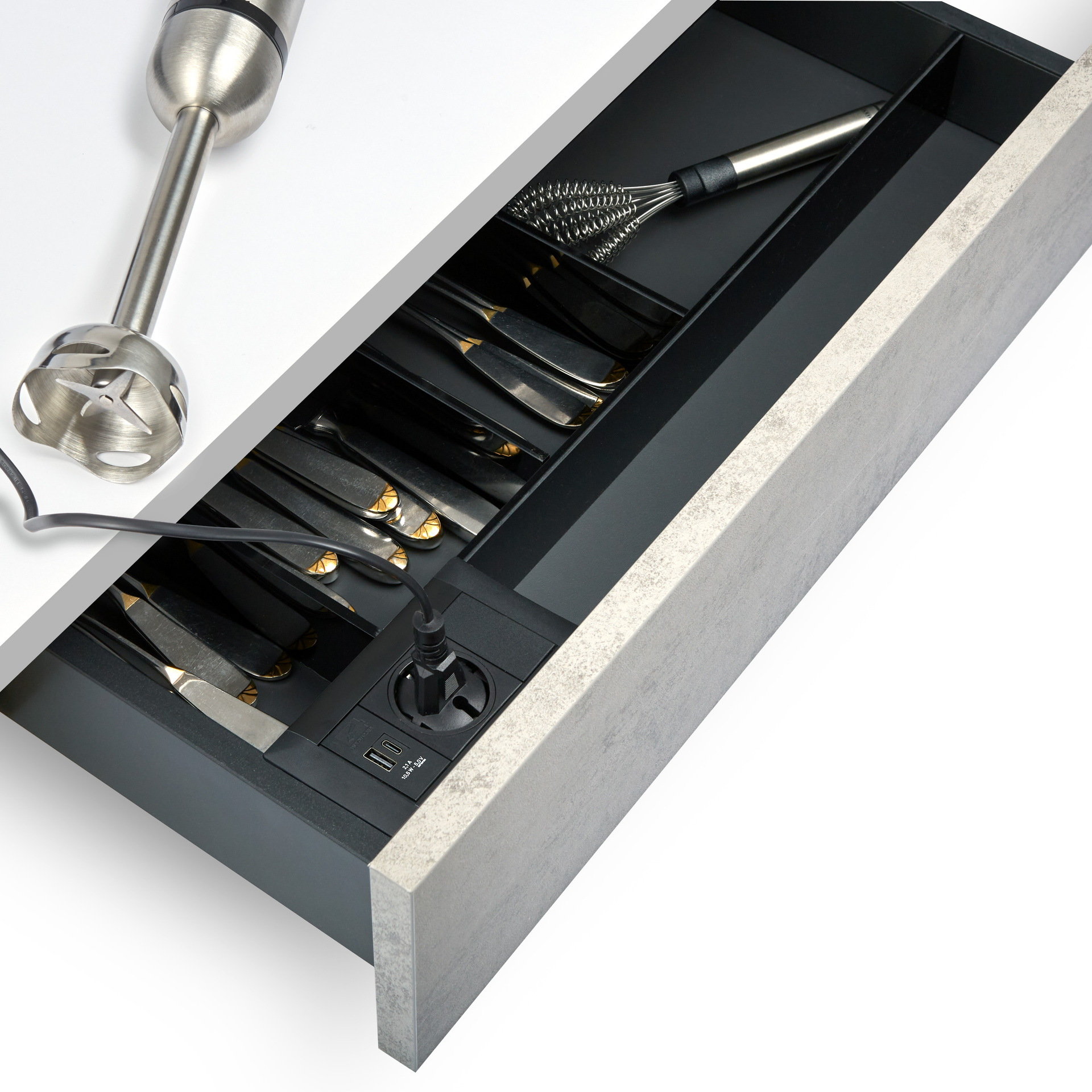 Clever functions behind the scenes
EVOline Wing and One are the combination of choice when it comes to neat worktops in small spaces. Thanks to the patented EVOline Wing, it is possible to fit each drawer with different EVOline sockets. The free space behind the drawers is designed for smart, safe and secure cable management, allowing the electrical connections to be integrated within the drawers themselves. Just the thing for connecting laptops or hand blenders – or for charging tablets.
Discreet and space-saving power connections
Individual connection options are provided by the BackFlip and especially the Port, with its freely selectable socket outlets and data modules. In addition, both systems blend in perfectly with worktops and fronts with their various color and material designs. And with its vertical installation under the worktop, the EVOline Port saves no end of space.
Data connections for smart kitchens
Smart devices are an increasingly common fixture in modern kitchens, where they make our lives easier. Circle80 and Square80 provide direct power connections and charger systems. Whether round or square, the covers protect the connections from dirt while the integrated induction charger is perfect for charging smartphones.