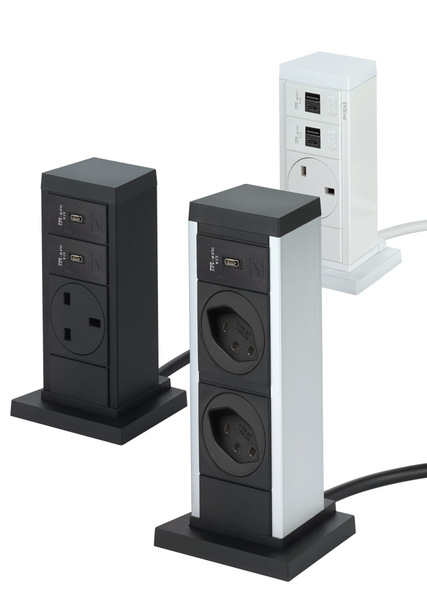 Reduced to essentials
Sockets and Chargers
The EVOline Up is manufactured on customer order with international sockets and USB chargers. The integrated USB charger supplies mobile phones, trays, cameras, etc. with a charging current of up to 2.1 amperes.
High Up with traction
The vertical standing solution (not only) for the table
EVOline Up is particularly space-saving due to its stand and is nevertheless safe. Slide stops, adhesive surfaces and screw holes offer various possibilities for setting up.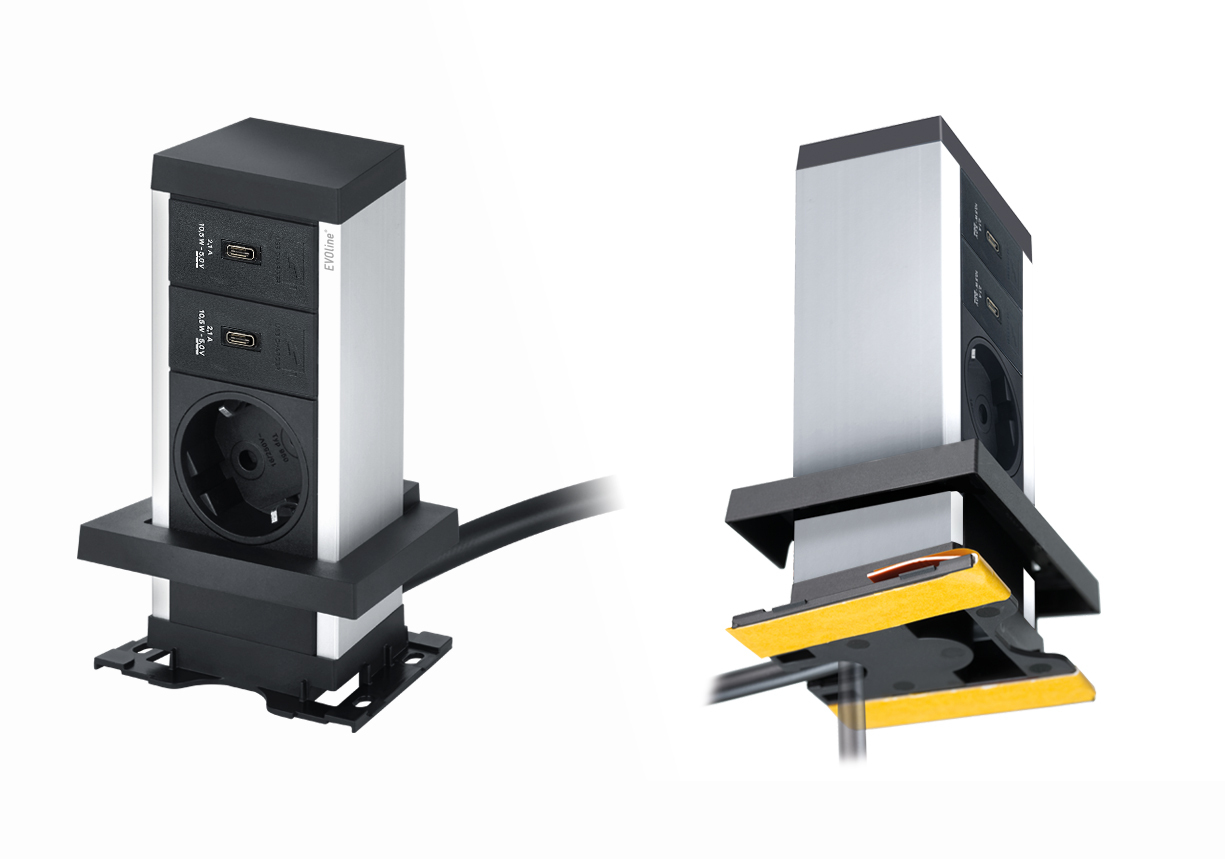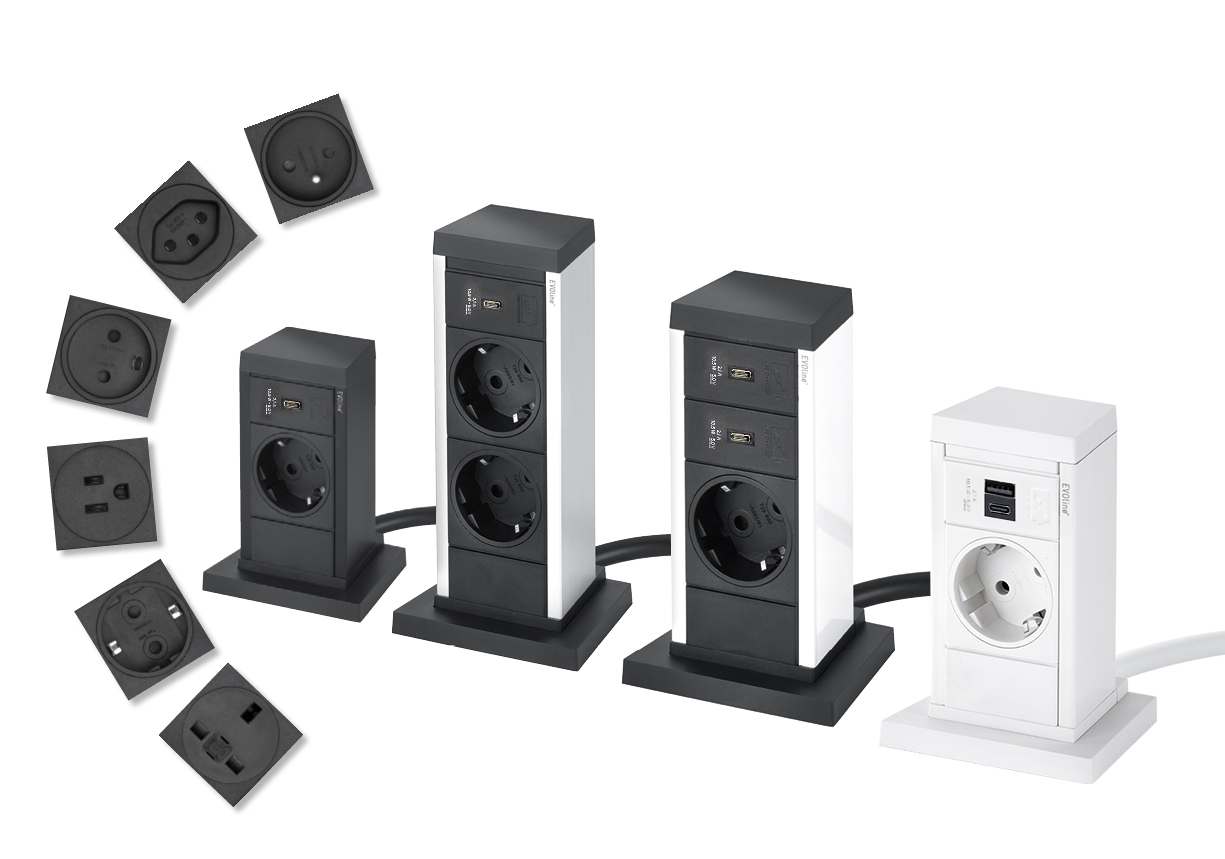 Discreet to conspicuous
Different colours
Whether silver, black anodised or white. The colours of the aluminium profile match your desk design.