Thanks to an optimised external envelope, highly efficient installations, and a photovoltaic system integrated in the façade and roof, all primary energy needs are covered and there is still enough left over for use of the building. Inside, there are new offices, lecture theatres, seminar rooms, and a further computer room. In order to meet the exacting requirements for optimised technology and sustainable use at all levels, stringent, up-to-date standards were applied when fitting out the computer room: EVOline Docks bring all connections with easy reach, so students can quickly hook up their laptops or charge their smartphones.
The refurbished university tower sets new standards in energy efficiency and shows that it's not only residential homes but also high-rise buildings that can achieve the plus-energy standard. In 2015, the former chemistry building was awarded the klima:aktiv Gold Standard by the Austrian Federal Ministry of Sustainability and Tourism (BMNT). The award recognises both energy efficiency and high-quality planning and execution. Not only on a large scale, but also in smaller details such as the electrification solutions, innovation and quality have compellingly proven their worth.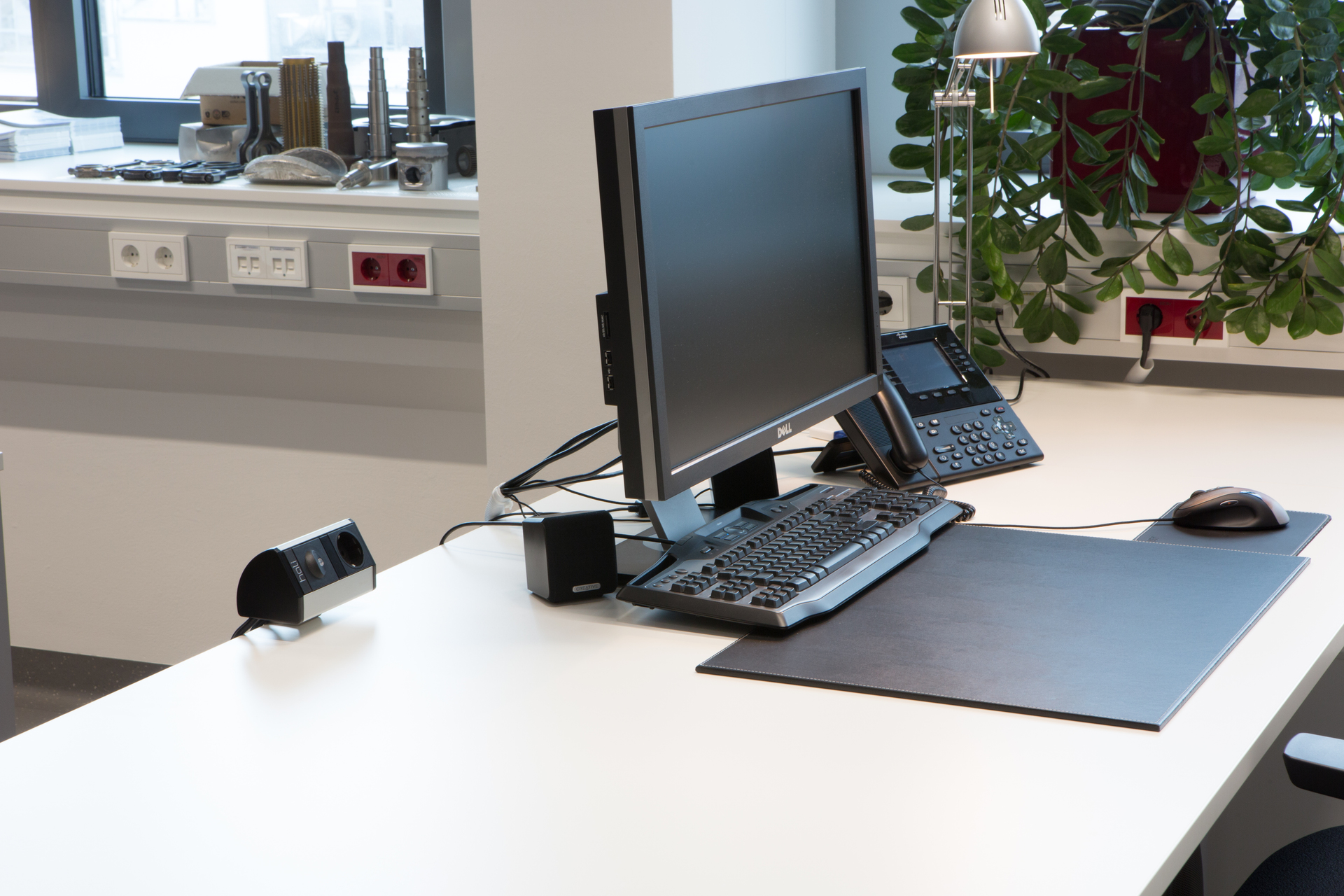 Everything within easy reach
Educational institutions are a particular challenge when it comes to the technology installations: the equipment and its connections need to be accessible at all times, and the technology itself must be robust and durable to cope with constant use. Then there's the fact that smartphones, tablets, and so on are now essential elements of university life and students want the facilities to be able to use their personal mobile devices. In the computer room at TU Wien, the EVOline Docks bring together all important connections at the work spaces and bundle them within easy reach on the desktop.
Work in a relaxed and uncluttered atmosphere
The Dock products, measuring just 150 millimetres across, were installed on the desktops and provide two sockets and a USB charger, where students can connect their laptops in the blink of an eye – and without any cable clutter: the housings of the EVOline Docks are bolted to the desks with no visible leads or wires. The cables run through the desktop and are integrated directly below the housing, so there's nothing to prevent a relaxing workflow. In addition, the Docks can be custom-configured to meet the desired requirements for sockets, data modules, and multimedia modules.
Matching EVOline® systems