AWARDS
Excellent product design
The EVOline® One was awarded 4 times in
6 months. It was awarded the Iconic Award 2019 for Innovative Interior, the Red Dot Design Award 2019, the Interzum Award, and the Germany Innovation Award 2019.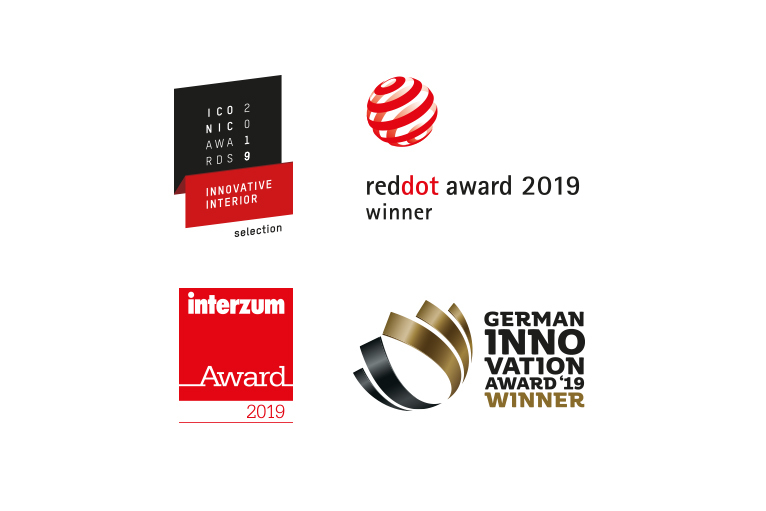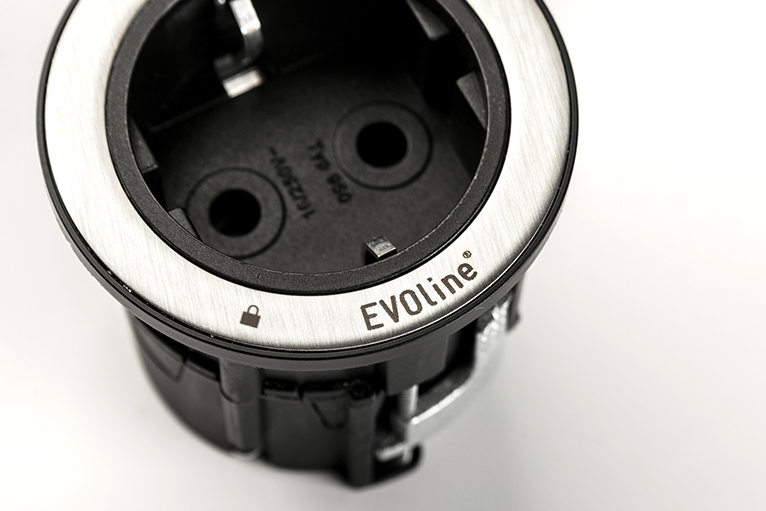 Anti-theft system
OneLock - A safe bet
The OneLock is the ideal solution for a power supply in public areas, because it offers effective protection against unwanted removal. The ring of the built-in solution can only be unlocked by using an unlocking tool.
Decorative panels
Ring or cover
Whether with stainless steel inserts or printed plastic surfaces. The aperture ring and the 360° rotatable cover can be printed in corporate colours or even with graphics.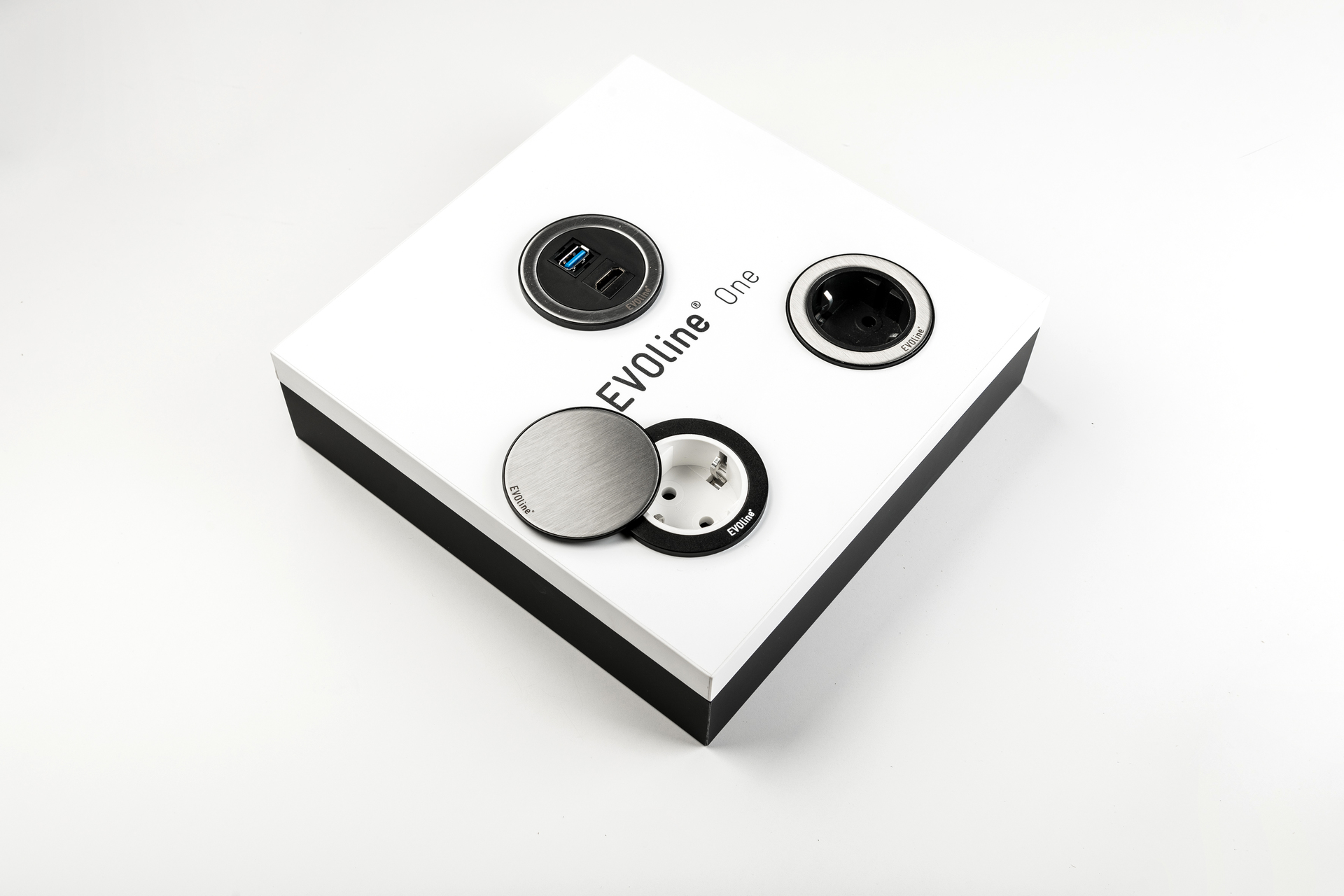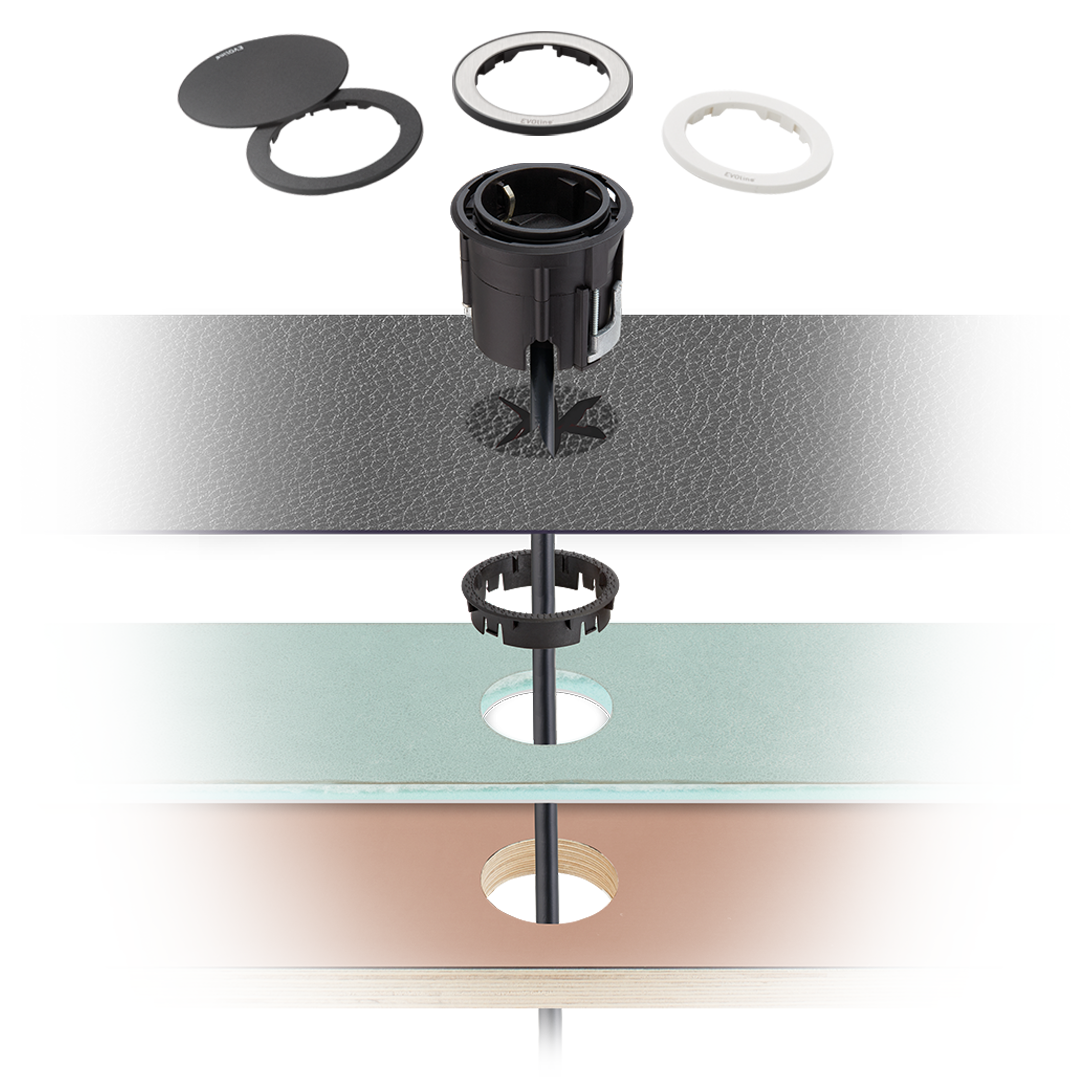 The optional ring prevents the padding from slipping. The spikes of the ring hold cotton wool, leather or textile firmly against the EVOline One.
Clamping wings
For all material thicknesses
Due to the optional long or short clamping wings, the EVOline One fastening system lasts from a material thickness of 9 mm. There is no upper limit. Even with infinitely thick material, the One stays where it belongs.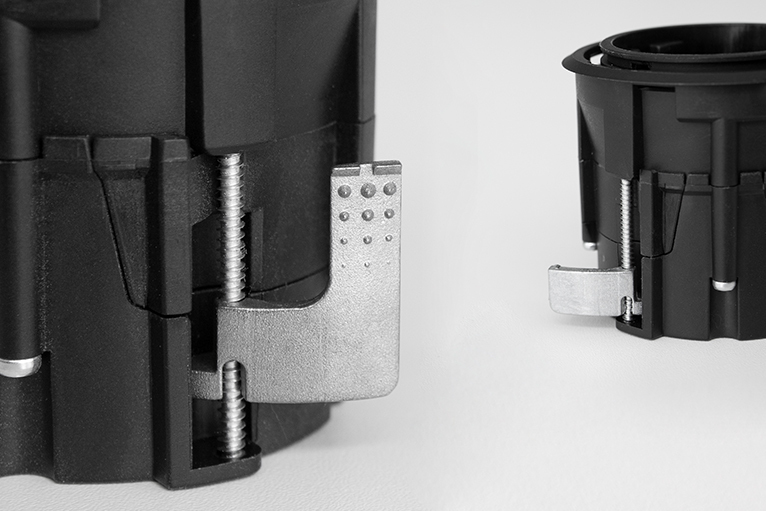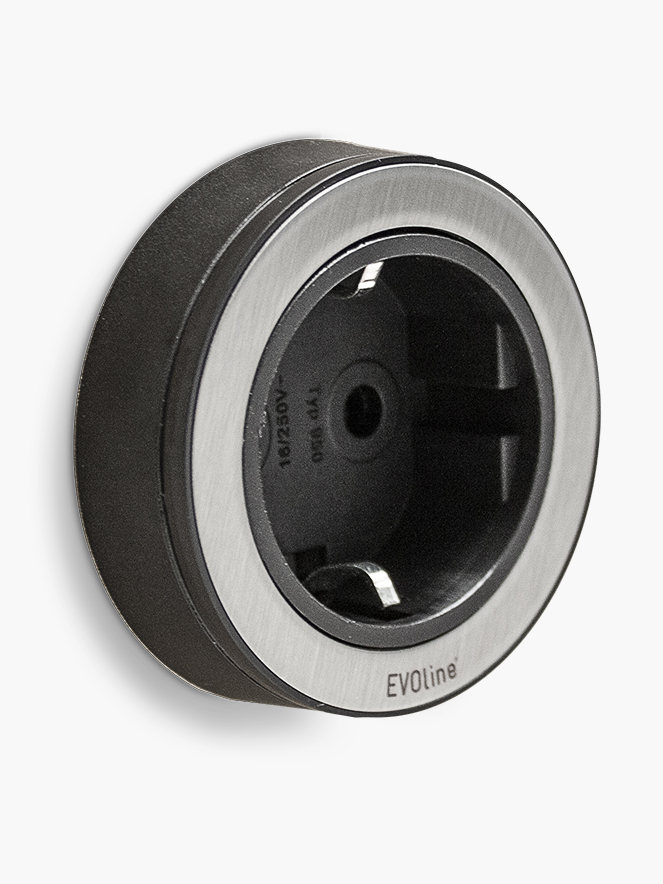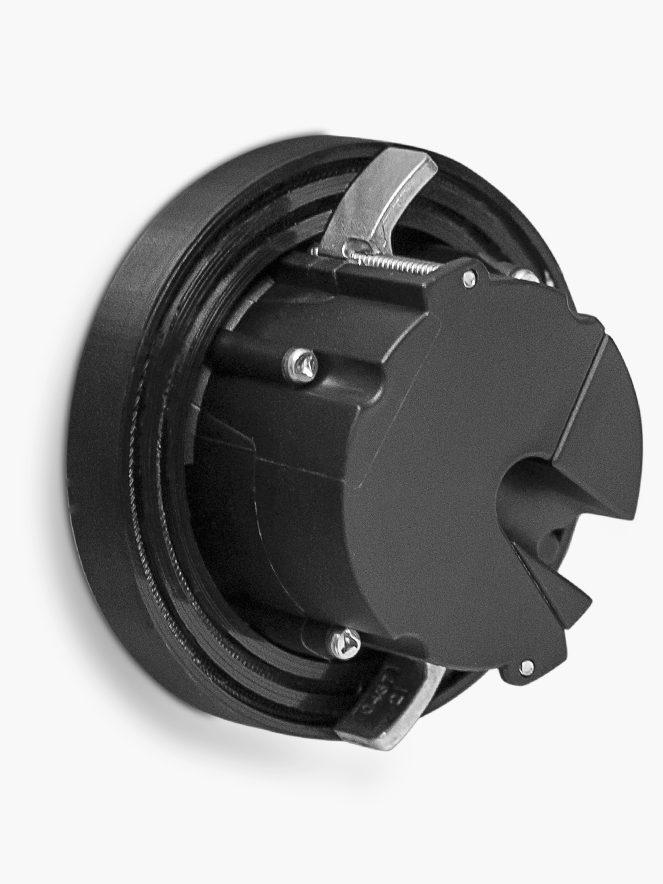 spacer sleeves
For thin panel thicknesses or low installation depths
The two spacer sleeves Lift and SlimFit enable the One to be installed in very thin wall thicknesses from 1 mm. One or both sleeves are simply slid over the One as required during installation to achieve an additional 12 mm in front of and/or 10 mm behind the panel.
Extension module for EVOline One
One DisQ
The EVOline One DisQ is a module extension providing the much-sought option to add 'Wireless Charging' of compatible smartphones to installed EVOline One units. Easy to retrofit, it simply requires a small adjustment to upgrade whilst keeping the existing EVOline One installation. Power, USB Charger, Data or Multimedia sockets of the EVOline One remain free to use during Wireless Charging and can even be used simultaneously!