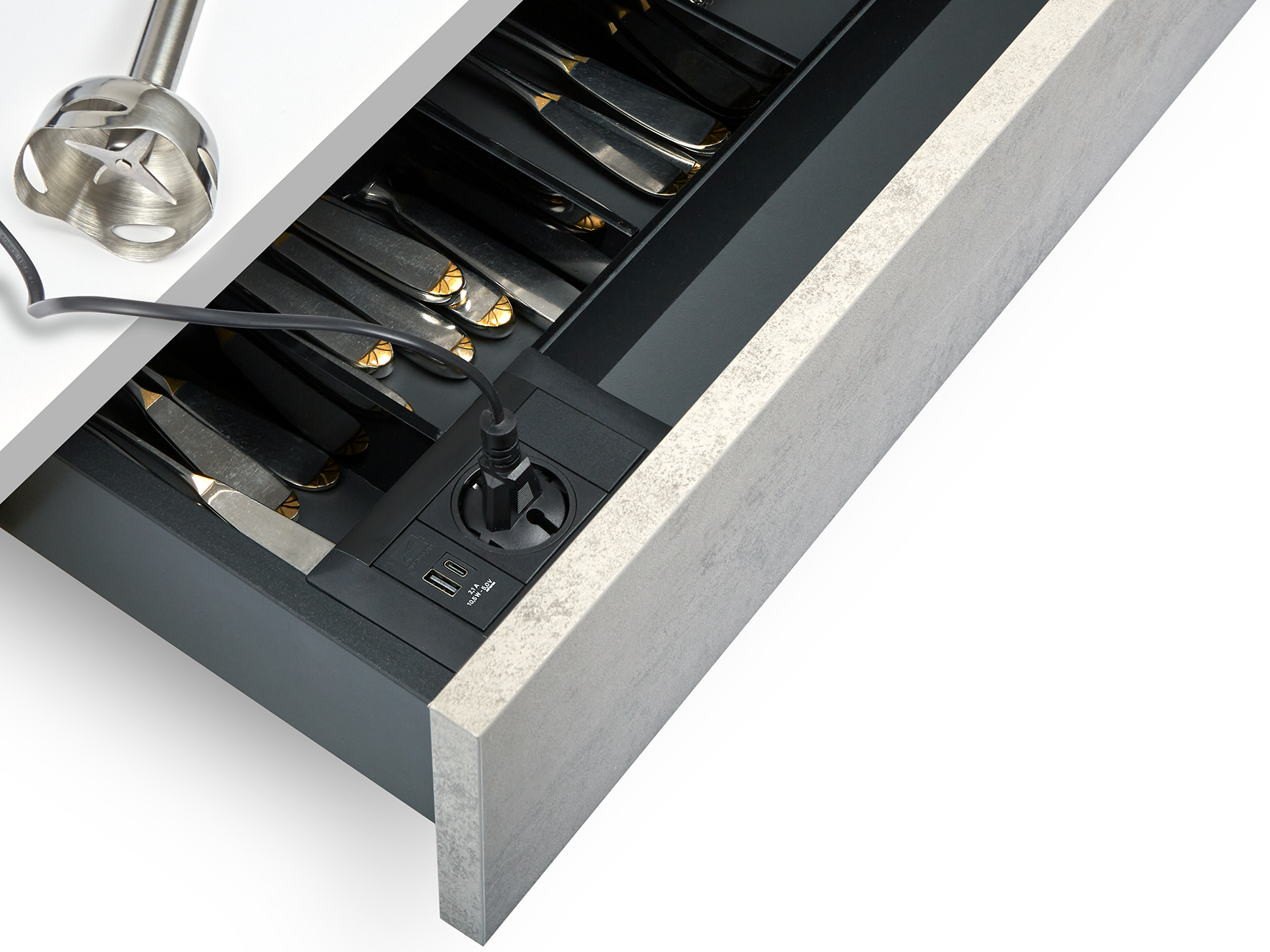 NON-VISIBLE POWER CONNECTIONS
Hide sockets in drawers
The EVOline® Wing enables the safe installation of sockets in drawers. It uses the space behind the drawer to create more free space on the work surface.
APPLICABLE EVERYWHERE
Variable installation options
Two different cable guides for clamping or screwing on for drawers with wooden or metal back panels guide the cable from the Wing to the individually usable EVOline connection module. All types of cables are suitable for this, regardless of whether they are HDMI, LAN or power cables.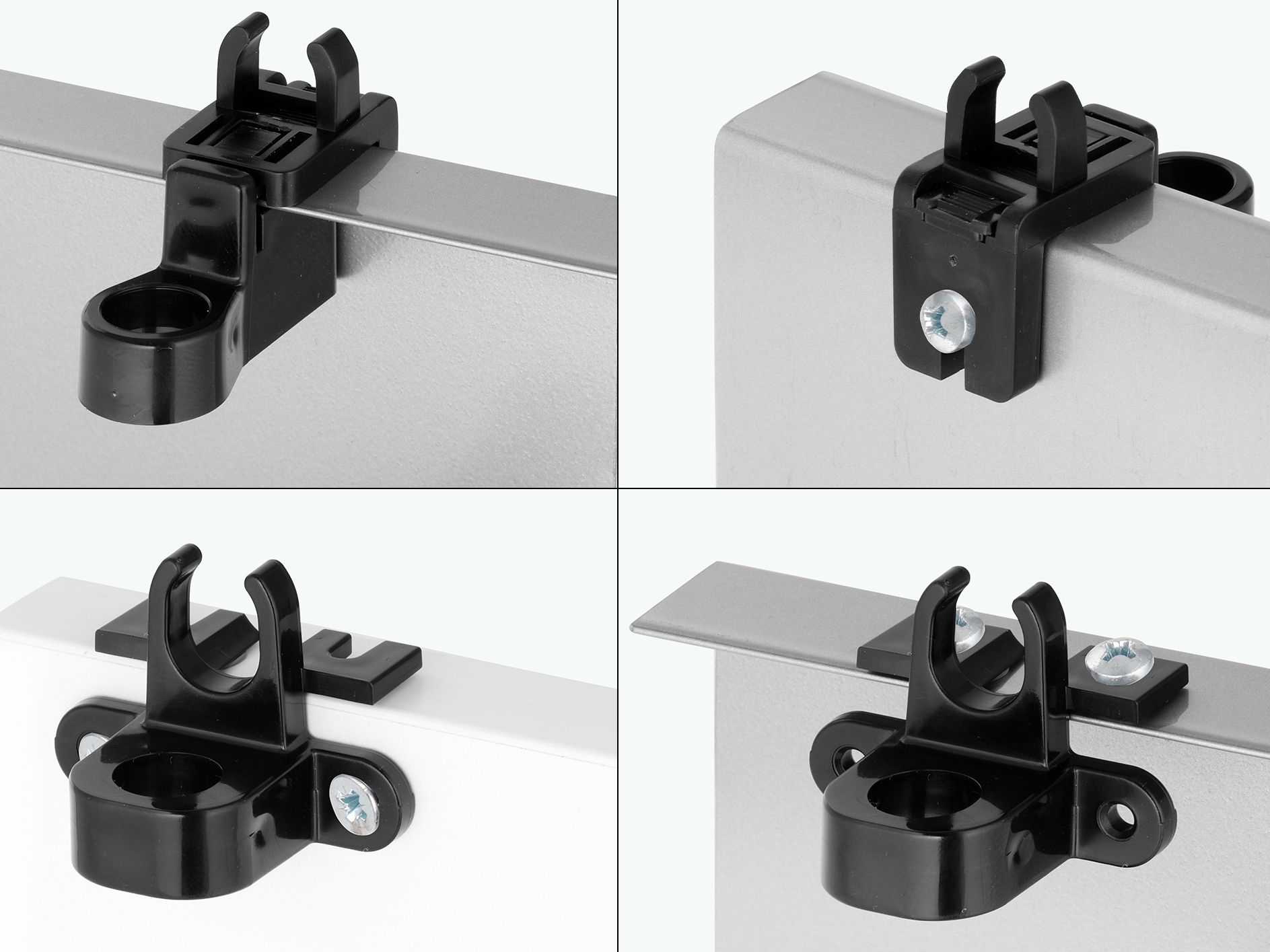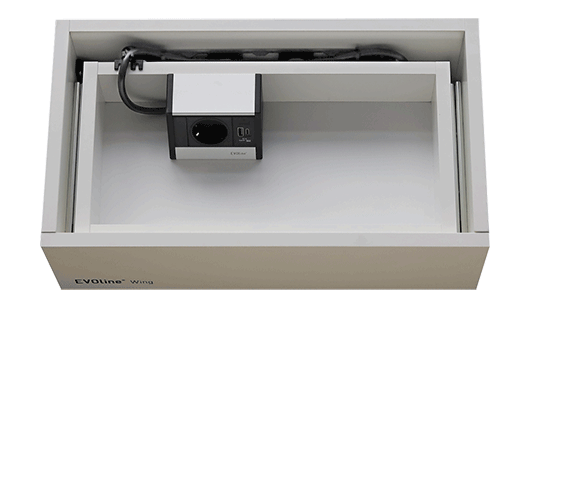 SPACE SAVING BEHIND EVERY DRAWER
Sophisticated built-in solution in furniture
As a built-in solution, the Wing can be found behind any
drawer or pull-out shelf.
The articulated arm can be mounted
left, right, horizontally or vertically in the
respective part of the furniture.