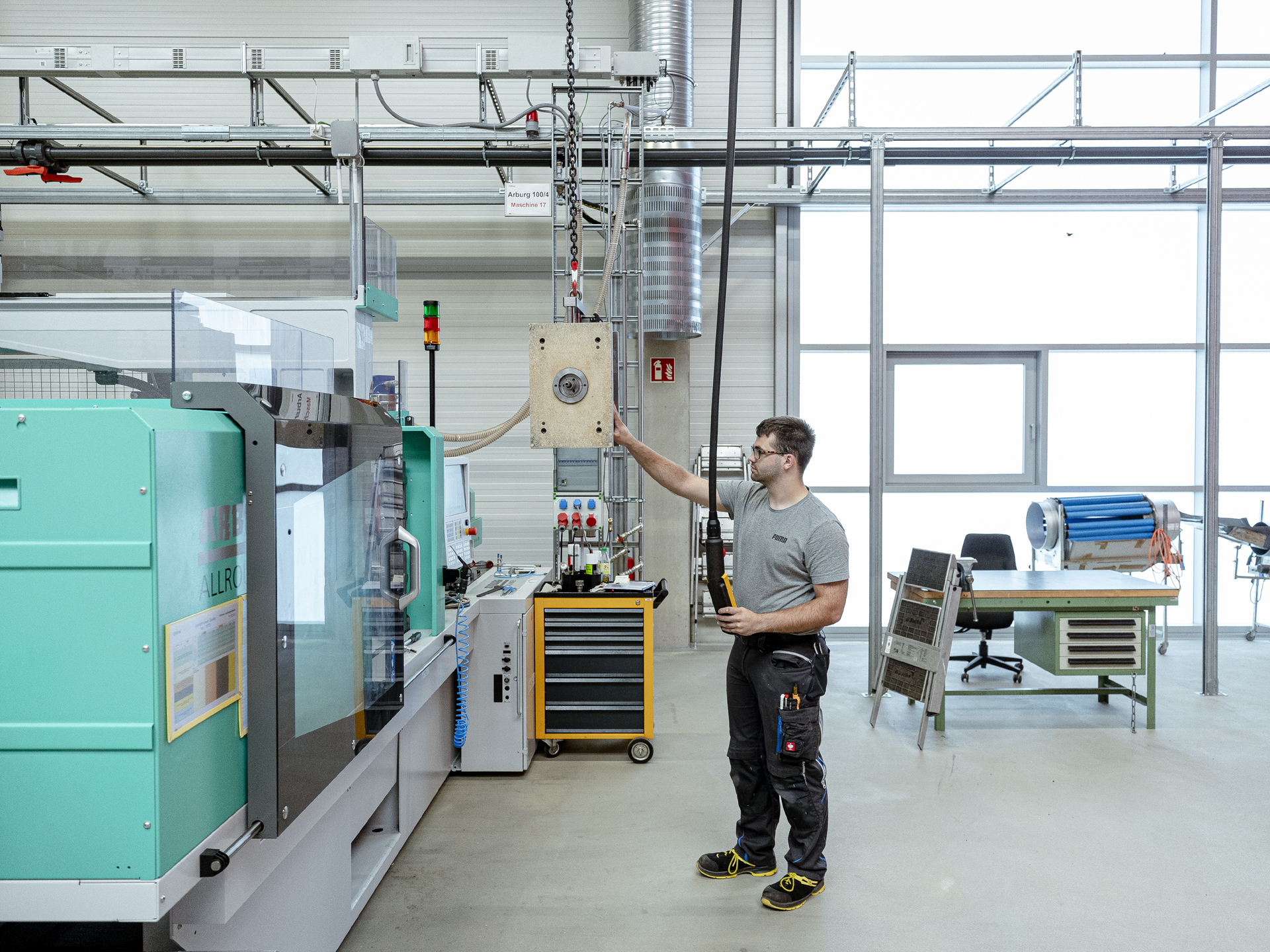 Innovative and energy efficient since 1973
As early as 1973, our headquarters were ahead of its time in terms of building technology. For instance, climate-neutral heating of the first building was possible because waste heat from the plastic injection moulding machinery was used for the underfloor heating. We also save energy by using a geothermal installation. This progressive concept was repeated when the company was extended in 2019.The new building in Altena-Rosmart doesn't just improve our company's sustainable concept but also boosts the long-term viability of Lüdenscheid as a base.
Sustainability down to the last detail
The production facility was designed to be virtually energy efficient. The production and warehouse space has underfloor heating. The strip footing prevents heat from escaping, so the floor doesn't have to be constantly reheated. Heat is also produced during generation of compressed air, operation of the cooling system, the IT infrastructure and the plastic injection moulding machinery. The ventilation system required for this purpose was designed to be as efficient as possible, with a heat recovery capability of over 80%. Thanks to the photovoltaic installation on the roof of the shed, the external energy required for the heating and cooling equipment is very low. Consequently, the whole building falls below the prescribed limits by more than half and has therefore received subsidies from development bank KfW. Completed in 2019, the new building is a prime example of energy-efficient construction and ensures an independent and environmentally friendly energy supply for Schulte Elektrotechnik in tomorrow's world.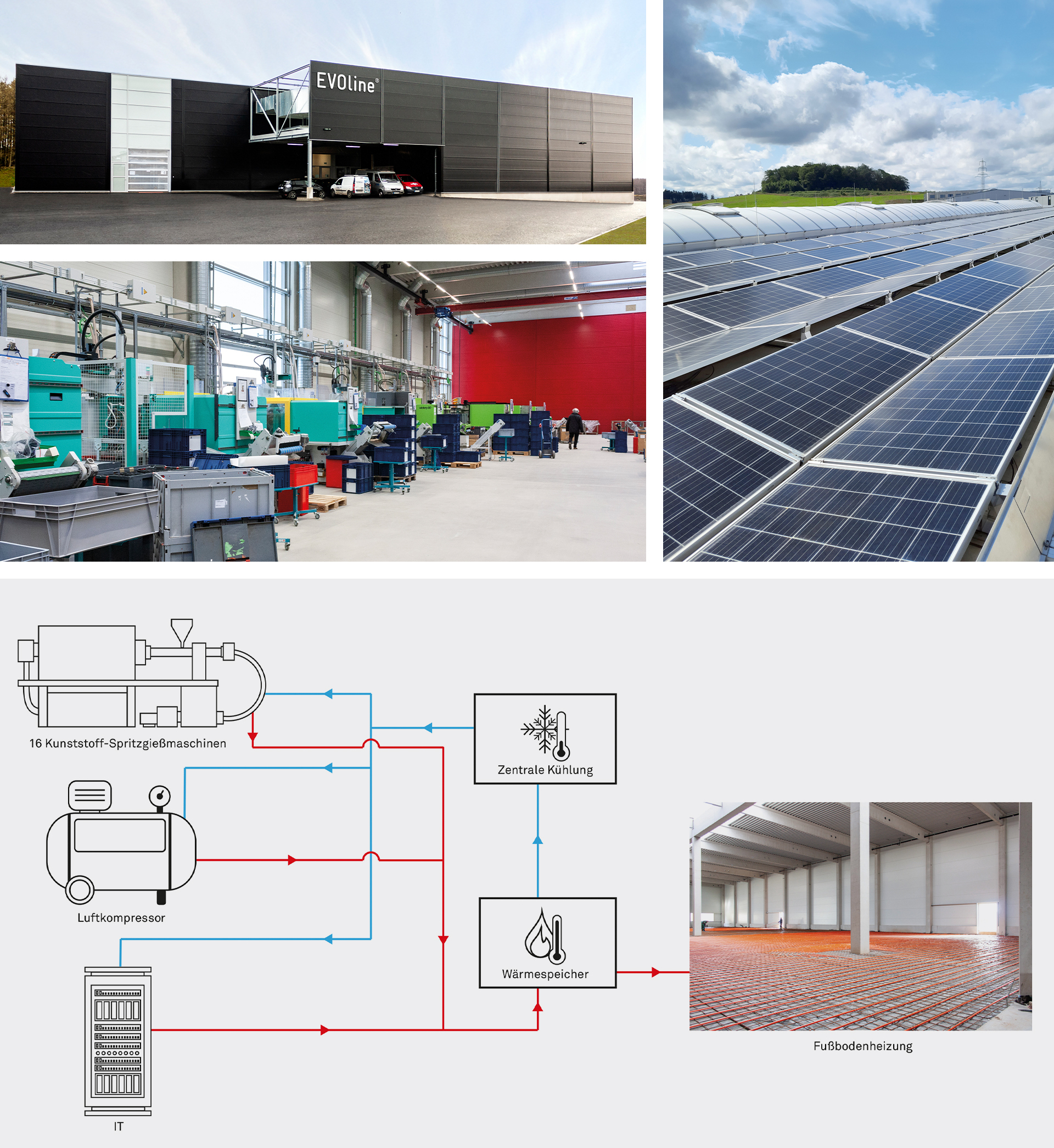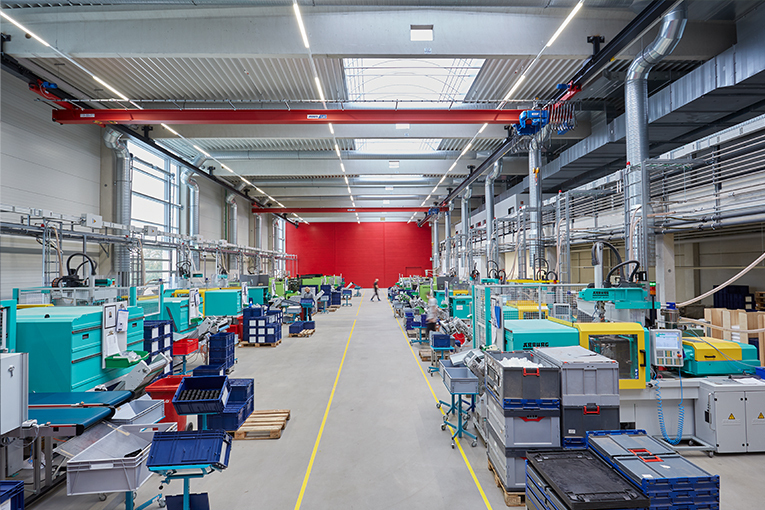 Direct communication channels, robust reliability
We're particularly proud of our in-house production and assembly capabilities. The Altena-Rosmart plant, where plastics are produced, is just under eight kilometres away from our headquarters in Lüdenscheid. Most of our raw materials come from longstanding German suppliers, so shipping distances are short. This minimises fuel consumption and ensures quick and dependable delivery.
---
Sustainability is Made in Germany
Click here for the contributions: