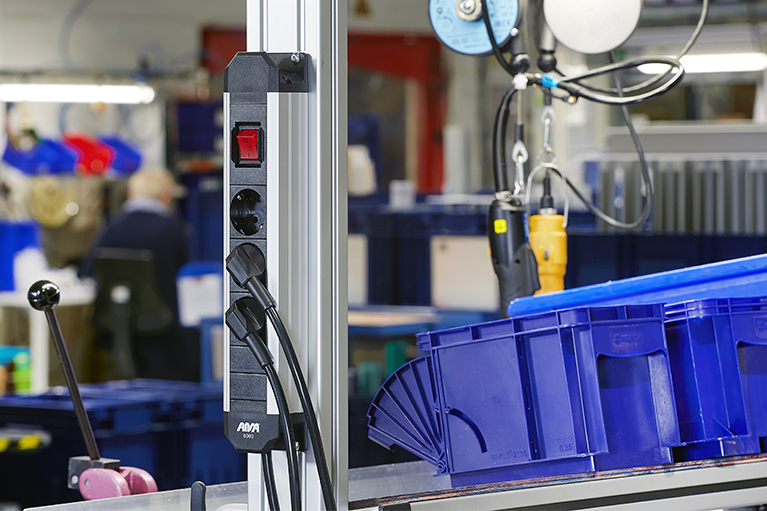 EASY ASSEMBLY
For industry and craft businesses
The EVOline® APSA 6000 was specially designed for use in industrial and craft businesses, offices and schools. The screw spacing of 38 mm makes it easy to mount, e.g. also on standard mounting profiles.
SIDE CAPS
Shape advantage
The bevelled side caps make the EVOline® APSA 6000 very easy to mount.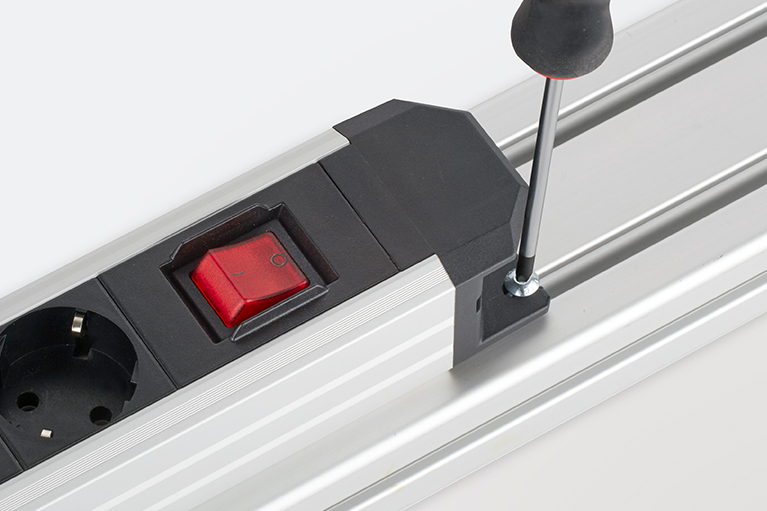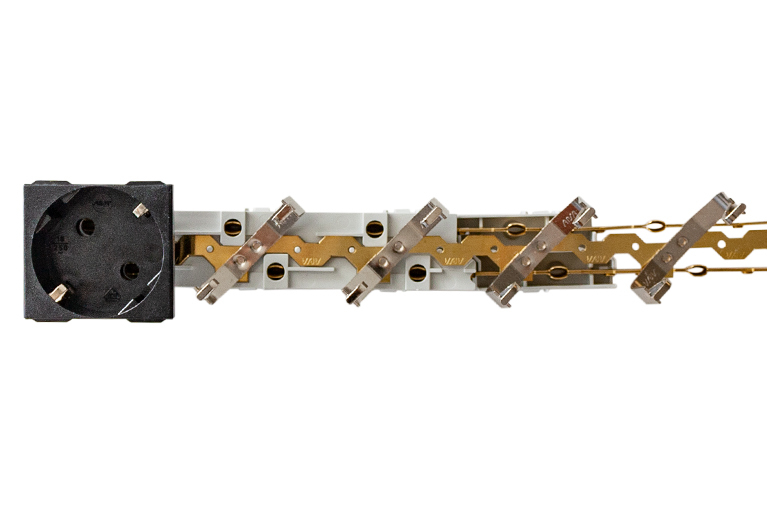 CONTINUOUS BRASS CONDUCTOR RAILS
Maximum power
The continuous brass conductor rail provides maximum power for up to 12 sockets.
CUSTOMISED SOCKET STRIPS
Individually configurable
The EVOline® APSA 6000 socket strip can be individually configured and is available in various lengths. In addition to different coloured socket outlets and 2-pole circuit breakers, the feeders are also freely selectable.