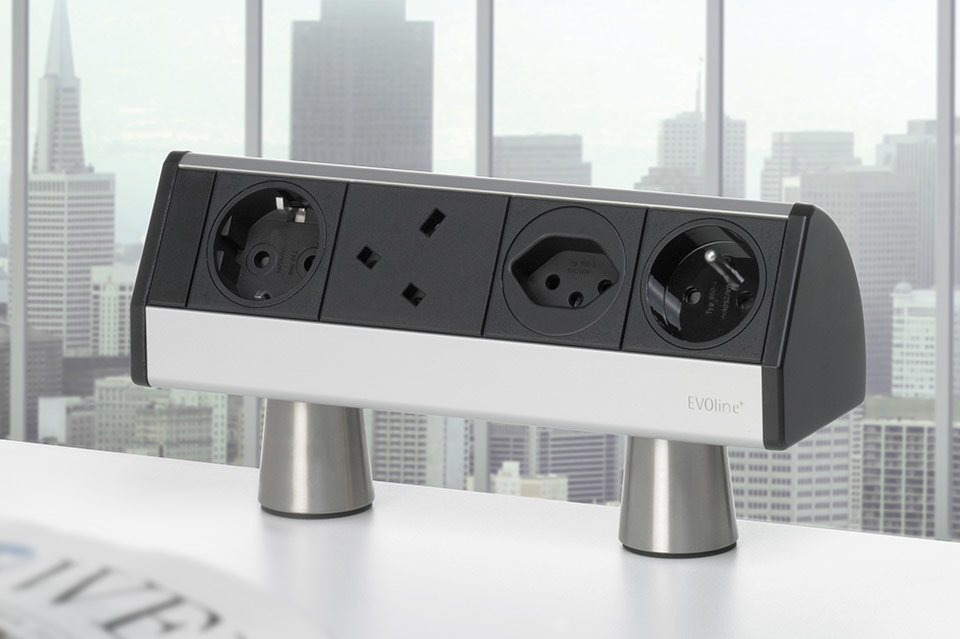 Charging and data station
Individually adjustable
The freely configurable charging and data station extends the private comfort zone in every area of life, internationally equipped with connections for power, data and multimedia.
Elegant design
Freely selectable fastening
Functionality and design should not stop at the edge of the desk. The EVOline® Dock can be mounted either mobile on patented clamp feet or stationary on stainless steel.
Evoline® Quicklock Pro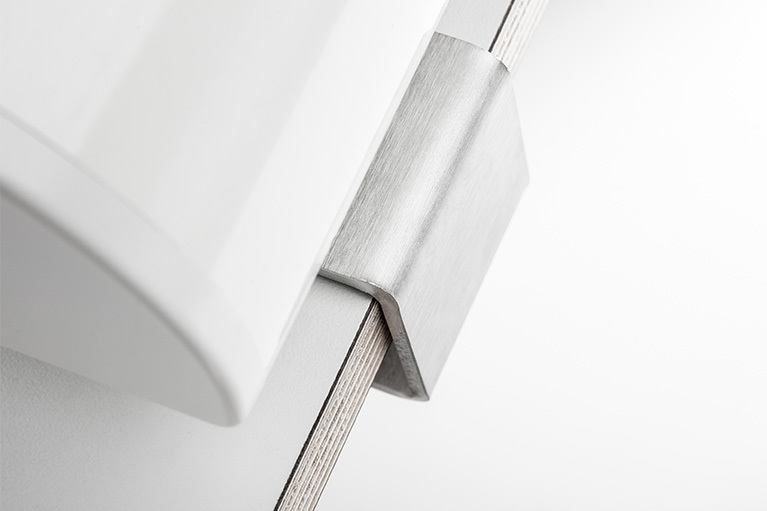 Various surfaces
The right colour for every location
The EVOline® Dock is available in different colours: Silver, stainless steel coloured (ALANOX®) or black anodised or white powder coated.