EVOline's practical tips: clean-desk concepts
In terms of fitting out a workspace, the ergonomic and attractive Circle80 really does the job.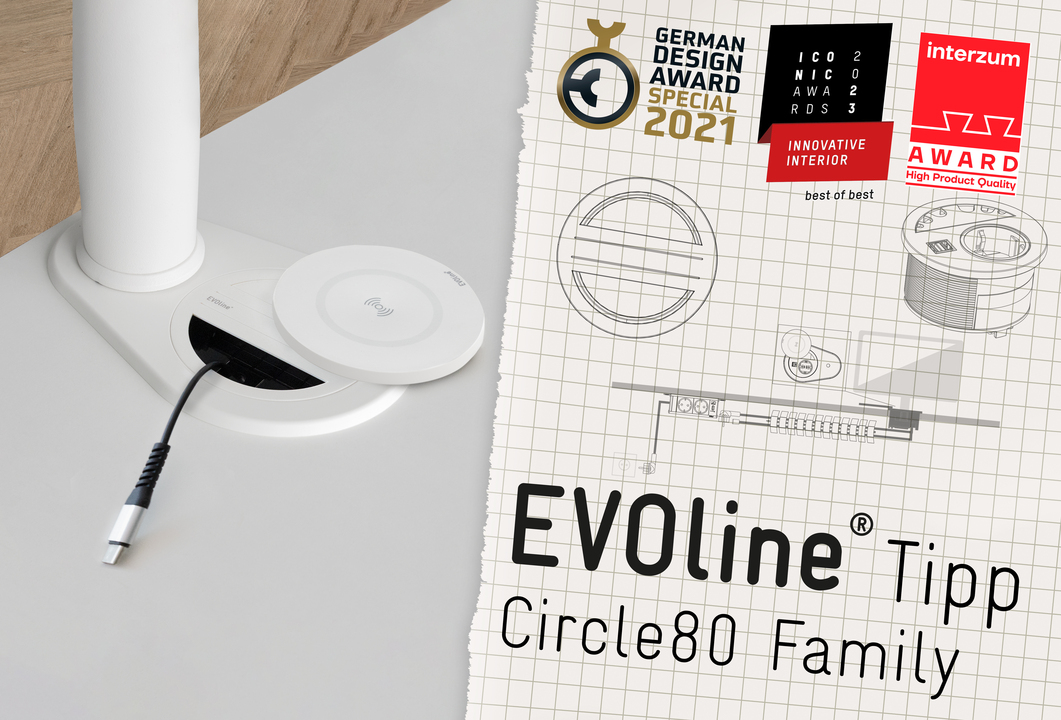 ---
We all like an ergonomic office and it allows us to concentrate better and be more productive too. The infrastructure often takes a back seat to aspects such as the right chair, lighting, and acoustics. But there's no denying that sophisticated cable and power management helps to keep desks clearer. Above all, it means more room to manoeuvre and reflect personal workflows. This is where the EVOline Circle80 can help make layouts more versatile. The many usage options and sleek design of the Circle80 family recently impressed the Iconic Award 23's judging panel who presented it with the Iconic Award's best of the best accolade in the Innovative Interior category.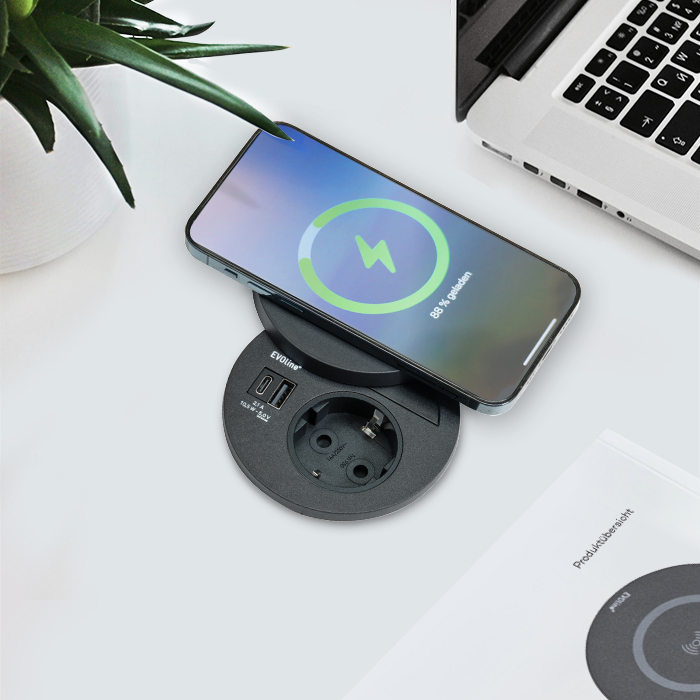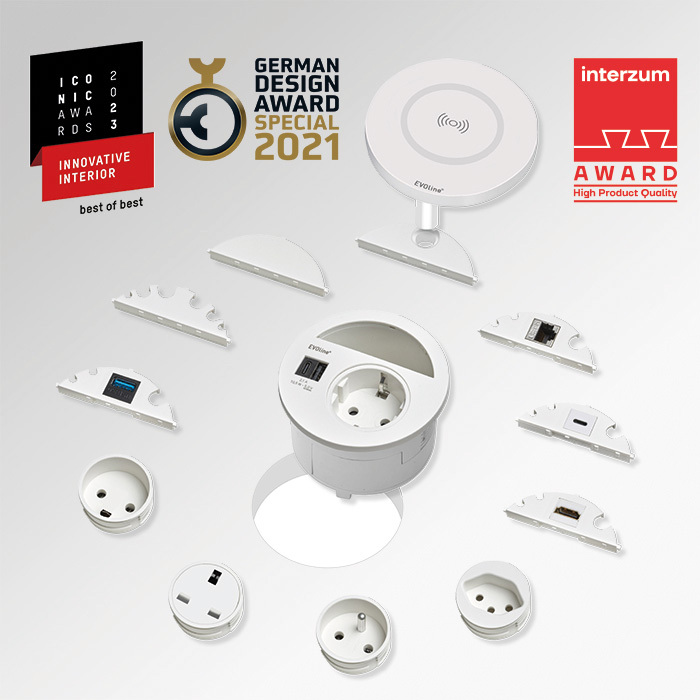 More desk space
If cables and connections don't take up much room, there's enough space to support arms in a healthy and relaxed way. The whole of the Circle80 family's flexible system offers clever solutions for exactly that. Combined with the Circle80 Access, connecting the Circle80 Monitor Plate and the monitor arm means that data connections and cable routing are right underneath the monitor. Thanks to the in-built induction charger, the Circle80 DisQ can also power up smartphones. The Circle80 provides an extra socket on the desktop. As an alternative to the Access, it's ideal for people working on laptops.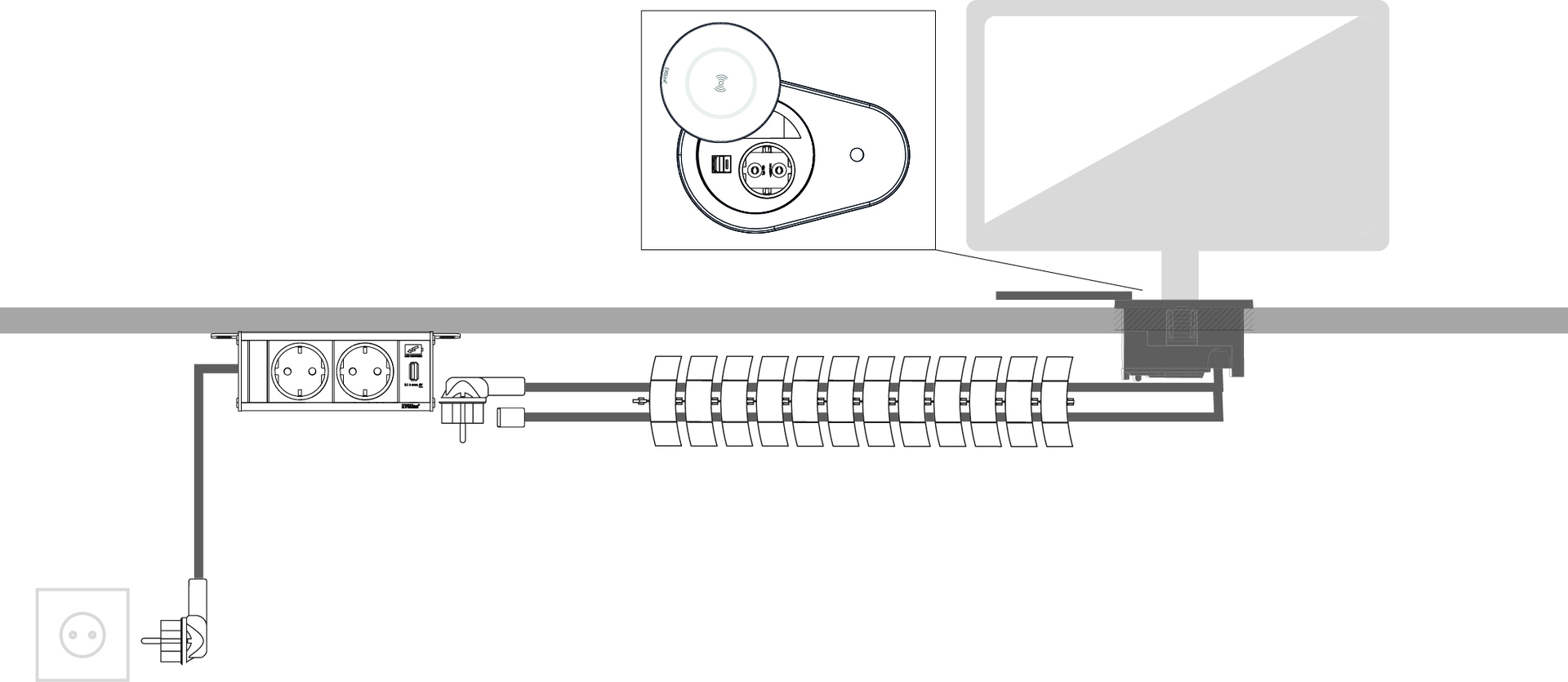 Tidiness underneath desks
The right layout creates more leg room under the desk too. The CableSleeve and Wirelane cable management systems also stop tangled cables. They even bundle all the cables and attach them to height-adjustable desks. The EVOline DockFix keeps all the sockets off the desktop but at a height that's still easy to reach. The multiple socket strip can be screwed underneath the desktop and will accommodate all the cables bundled in the Circle Access. The modular series of socket strips can be fitted with USB connections or the ECOswitch. The ECOswitch is a practical way of turning the whole power circuit off. This saves electricity and means more safety in the workplace.